Charles Leclerc will join Ferrari next year after Kimi Raikkonen was dropped by the Italian team.
Raikkonen, who won the world championship in his first spell at Ferrari in 2007, has signed a two-year deal with Sauber, the Swiss team with whom he began his Formula One career nearly two decades ago.
Raikkonen, the last driver to win a world title for Ferrari, will be 41 at the conclusion of his new Sauber contract.
Monegasque Leclerc, 20, has impressed in his first season with Sauber, and the Ferrari junior driver will now switch seats with Raikkonen to team up with Sebastian Vettel next season.
Vettel, 30 points adrift of Lewis Hamilton in the championship ahead of the Singapore Grand Prix on Sunday, has been the number one at Ferrari since his move from Red Bull in 2015.
But the German's status is set to be challenged by Leclerc with Ferrari holding high hopes for the rookie. Indeed, it is highly unusual for the Scuderia to hire such an inexperienced, and relatively untested, driver.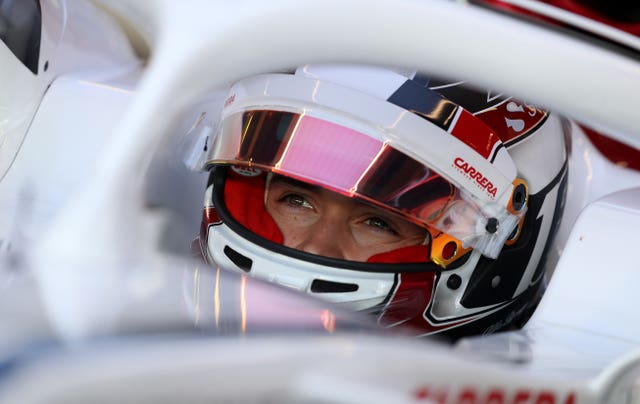 Bianchi died three years ago from the devastating head injuries he sustained in a crash at the 2014 Japanese Grand Prix.
"Dreams do come true," Leclerc said in a post on social media. "I will be eternally grateful to Ferrari for the opportunity given.
"To [manager] Nicolas Todt for supporting me since 2011, to my family [and] to a person that is not part of this world anymore but to whom I owe everything of what is happening to me, Papa.
"To Jules, thank you for all the things you learnt me, we will never forget you, and to all the persons that supported me and believed in me. I will work harder than ever to not disappoint you."
Ferrari have made the move to stand down Raikkonen despite an online petition, which had urged the Italian team to retain him, attracting nearly 90,000 signatures.
The Finn is a popular figure among fans, but he has failed to win a race in more than five years, and since he re-joined Ferrari for a second time in 2014. His last victory was for Lotus at the 2013 Australian Grand Prix.
Ironically, Raikkonen's impending departure comes amid some of his better performances in recent seasons. He put his Ferrari on pole position at the Italian Grand Prix earlier this month, and was on course to win in Monza before Hamilton passed him with eight laps remaining.
"Feels extremely good to go back to where it all began," Raikkonen wrote in a post to Instagram.
Maurizio Arrivabene, the Ferrari team principal, added: "Kimi's contribution to the team, both as a driver and on account of his human qualities, has been fundamental.
"He played a decisive role in the team's growth and was, at the same time, always a great team player."