Kelly Sotherton will receive her heptathlon bronze medal from the Beijing Olympics at Thursday night's Team GB Ball, the British Olympic Association has announced.
Sotherton finished fifth in Beijing 10 years ago but subsequent disqualifications for Ukraine's Lyudmila Blonska and Russia's Tatyana Chernova have seen Sotherton awarded her third Olympic bronze medal.
She took bronze in the heptathlon at the Athens Olympics in 2004 and in the 4×400 metres relay in Beijing – with the latter medal only awarded at this year's Muller Anniversary Games following the disqualification of the Russian
and Belarusian teams for doping offences.
"The 4x400m medal in the summer was great but I trained as a heptathlete and that's the medal that I really want and it will mean quite a lot to get it.
"It'll close a chapter of my athletics career. Receiving a medal 10 years after I should have got it is a little bittersweet but it indicates the career I had and it will finally confirm me as a three-time Olympic medallist.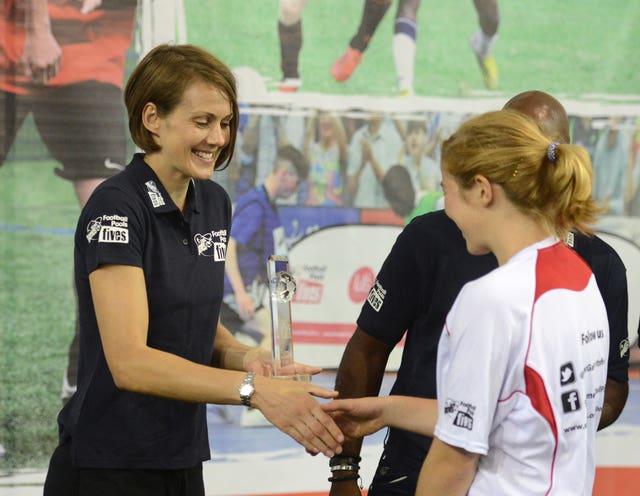 "I wanted to get my hands on it. I had the option of waiting until Tokyo which would have been amazing but that's too far away, I just want to have the medal.
"When my family see me with all three medals I'm sure they'll be
just as happy and emotional as I will be."
Sotherton, who becomes only the fifth female track and field athlete to win three Olympic medals, will be presented with her medal by British Olympic Association chairman Sir Hugh Robertson at London's Royal Horticultural Halls later on Thursday.