Chief execuive Ivan Gazidis will leave Arsenal for AC Milan at the end of October – with the Premier League club forced into another reshuffle.
There has been plenty of change at the Emirates Stadium in the past year stemming far beyond the end of Arsene Wenger's reign as manager.
Here, Press Association Sport answers some key questions surrounding the goings-on at the club in recent times.
Who are the high-profile goners?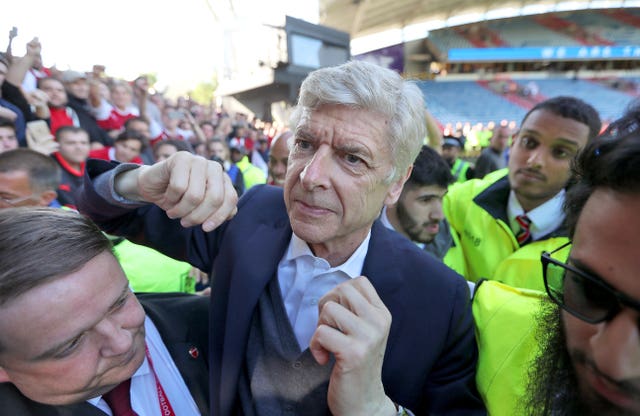 The Frenchman served as manager for almost 22 years, delivering three Premier League titles and a record seven FA Cups.
Wenger was never keen on working as part of a management structure, something Gazidis wanted to implement, and his exit at the end of last season paved the way for the club to continue their plans.
A host of backroom staff left with Wenger, with the likes of Boro Primorac, Colin Lewin and Neil Banfield let go.
Alisher Usmanov never held a seat of the Arsenal board but the businessman was criticised by some supporters who were against majority shareholder Stan Kroenke's running of the club until he agreed to sell his stake to the American.
And now Gazidis is to go, too…?
Despite overseeing many of the changes in structure at Arsenal, Gazidis will leave on October 31 and take on a similar role at Serie A side AC Milan.
The 54-year-old explained in a message to Arsenal fans why he believes it is the right time to leave, even if he has been leading the overhaul.
"Given this platform, I know many will think this is a strange time to be leaving but I believe it is the right time for me and for the club," he said.
"Change and succession is not only inevitable for a club like Arsenal, it is necessary if it is continually to keep moving forward."
So who will replace Gazidis?
The short answer is 'no one'.
Arsenal will not appoint a like-for-like replacement but instead split Gazidis' duties over two different positions.
Raul Sanllehi, currently head of football relations, is to become head of football while chief commercial officer Vinai Venkatesham will take over the role of managing director.
Venkatesham has held several positions at Arsenal during his eight-and-a-half years at the club, while Sanllehi – formerly of Barcelona – was brought in as part of Gazidis' battle to wrestle autonomy away from Wenger.
Who else came in as Gazidis orchestrated a reshuffle?
Gazidis spoke at Emery's unveiling of the lengthy interview process he led alongside two other key players he had brought into the club.
Wenger always stated he would never work under a director of football – but Sanllehi's appointment last November was to take on that role in all but name.
Having formerly been the director of football at the Nou Camp, his position was repackaged as head of football relations.
Sven Mislintat was also recruited by Gazidis as head of recruitment, another position to take a portion of power away from Wenger.
Formerly of Borussia Dortmund, Mislintat played a crucial role in the players signed in the summer and both he and Sanllehi worked alongside Gazidis to find a replacement for Wenger.
Huss Fahmy also joined from Team Sky to work as contract negotiator.
That is a lot of changes, is that the end of the upheaval?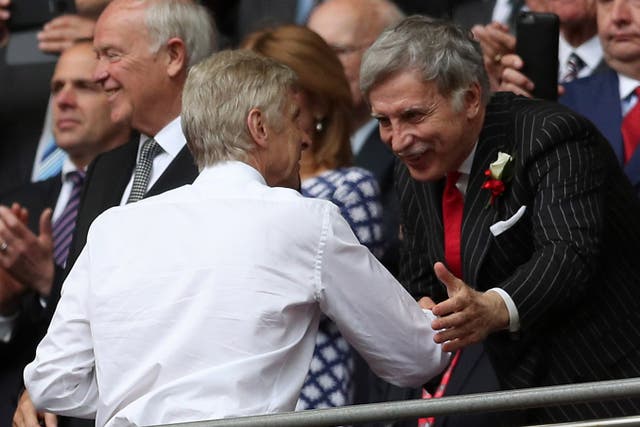 Last month Kroenke launched his bid to take complete control of the club through his company Kroenke Sports and Entertainment.
Already the majority shareholder, once Usmanov decided to cash in his stake Kroenke passed the 90 per-cent ownership of a company that triggers his ability to buy the remaining shares at will.
The news was met with disdain from the club's remaining shareholders, many of whom are fans, with the Arsenal Supporters Trust labelling Kroenke's acquisition of Usmanov's stake as a "dreadful day" for the club.
It remains to be seen what impact Kroenke taking over will have – both on and off the pitch – but there is still more to come before things settle down on the red side of north London.