Joe Root intends to continue batting at four for England this winter as he feels he can have a greater influence on their Test fortunes in that position.
Root had been at first drop for the summer but moved down a place midway through the penultimate Test against India at the Ageas Bowl before capping England's 4-1 Specsavers series victory with a sparkling century at The Oval.
A knock of 125 was his first three-figure score in 28 Test innings and reinforced his view he is better served coming in at four in the order.
Furthermore, Root believes being comfortable in his own role can strengthen England, whose top order is far from certain ahead of three November Tests in Sri Lanka.
"If I didn't do that and find out I wasn't going to be as comfortable there, then we wouldn't have the knowledge that we do now to know that's the way to go for this team and what's going to be best for this team moving forward.
"I don't think you can ever pin things down too specifically but, for now, I genuinely think that me batting at four is going to give us a better opportunity of making big scores and give us better chances of winning.
"I thought for a while that would be at three but that's changed and I think it's really important the team's best interests come first."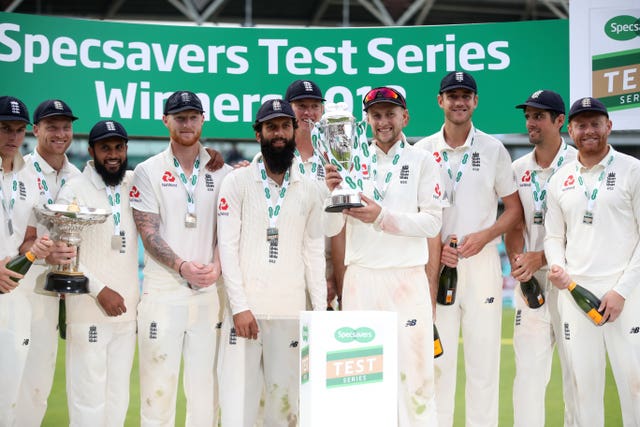 It has been a patchy past few months for Root, whose 824 runs at 36.33 represent his lowest return in an English summer.
Yet the Yorkshireman, speaking to launch a nationwide community project called The Village Green at the Village Hotel Club in Leeds South earlier this week, bristled at suggestions he was out of form.
He followed up back-to-back one-day international centuries against India with a fluent 80 in the opening Test before being dismissed in the first of two run-outs in the series.
He added: "Two run-outs when I was set and going, if I converted those into hundreds, which I felt in a really good position to do that on both occasions, it looks a very different summer.
"You've got to be quite realistic about things. It was nice to go on and get a big hundred at The Oval at the end and I feel like I'm in a good place going into what is going to be a very different challenge in Sri Lanka."
England are expected to announce their Test squad to face Sri Lanka on Friday.
– Joe Root met school children at the Village Hotel Club in Leeds South to launch their nationwide community project called The Village Green. The initiative will see the hotel chain commit more than 30,000 hours per year across its 30 hotels to volunteering in the community.