The United States will attempt to retain the Ryder Cup by winning on European soil for the first time since 1993.
Here, Press Association Sport looks at the 12 players in captain Jim Furyk's side for the biennial contest at Le Golf National in Paris from September 28-30.
Automatic qualifiers
Brooks Koepka
Age: 28
Caps: 1 (2016)
Record: Won 3 Lost 1 Halved 0
Majors: 3 (US Open 2017, US Open 2018, US PGA 2018)
Since winning three points from four matches on his debut in 2016, Koepka became the first player since Curtis Strange in 1989 to win back-to-back US Open titles, following his victory at Erin Hills in 2017 with another at Shinnecock Hills in 2018. Also won his third major in six starts with a thrilling victory over Tiger Woods in the US PGA.
Dustin Johnson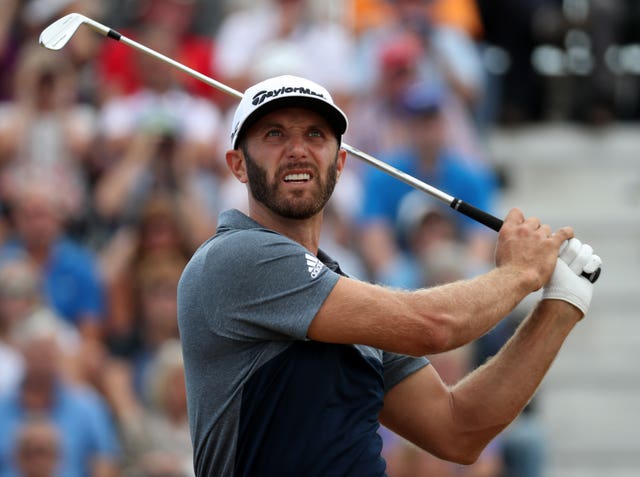 Caps: 3 (2010, 2012, 2016)
Record: Won 6 Lost 5 Halved 0
Majors: 1 (US Open 2016)
Finally claimed an overdue major title with victory in the 2016 US Open at Oakmont, despite being penalised a shot in the final round when he was adjudged to have caused his ball to move on the fifth green. Won just one of his four matches in 2010 but all three in 2012. Missed the 2014 contest at Gleneagles due to taking a "leave of absence" from the game. Won two of his four matches in 2016.
Justin Thomas
Age: 25
Caps: 0
Majors: 1 (2017 US PGA)
Technically a rookie but also the 2017 PGA Tour player of the year after winning four times, including his first major title in the US PGA Championship. Second place to Xander Schauffele in the Tour Championship also secured the overall FedEx Cup title and Thomas has won twice more in 2018. Spent four weeks as world number one earlier this season.
Patrick Reed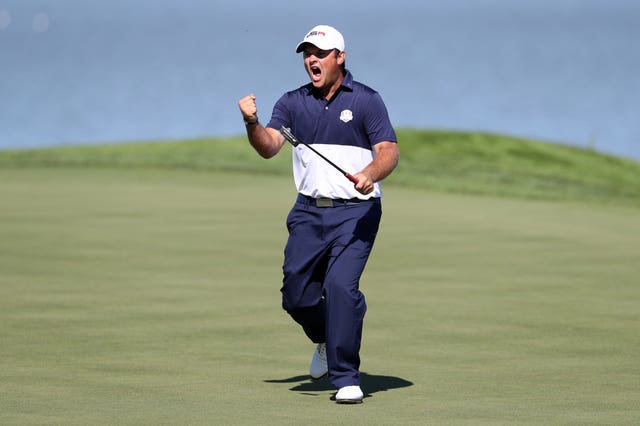 Caps: 2 (2014, 2016)
Record: Won 6 Lost 1 Halved 2
Majors: 1 (Masters 2018)
Caused controversy after his victory in the WGC-Cadillac Championship at Doral in 2014 by claiming he was one of the top five players in the world, but was unbeaten later that year at Gleneagles with three-and-a-half points from four matches. Also won three-and-a-half points at Hazeltine and crucially beat Rory McIlroy in an epic opening singles contest. Claimed his first major title in this year's Masters.
Bubba Watson
Age: 39
Caps: 3 (2010, 2012, 2014)
Record: Won 3 Lost 8 Halved 0
Majors: 2 (2012 Masters, 2014 Masters)
The double Masters champion has a poor record in the Ryder Cup and was overlooked for a wild card in 2016, despite being ranked seventh in the world at the time. Was made a fifth vice-captain instead and made sure he would not miss out in 2018 thanks to three wins on the PGA Tour before the end of June.
Jordan Spieth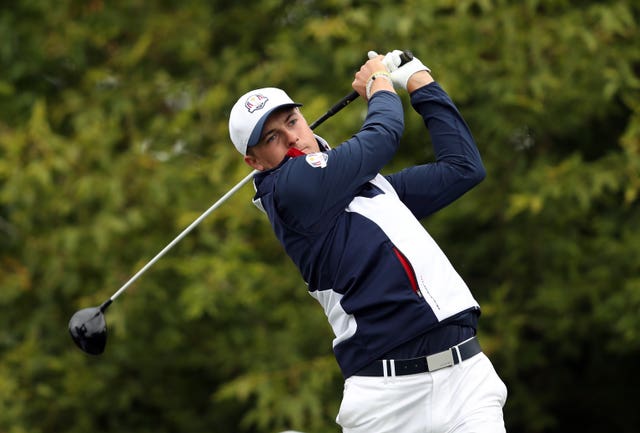 Caps: 2 (2014, 2016)
Record: Won 4 Lost 3 Halved 2
Majors: 3 (Masters 2015, US Open 2015, Open 2017)
Shot to fame by winning the 2013 John Deere Classic at the age of 19, becoming the first teenage winner on the PGA Tour since 1931. Won two-and-a-half points from three matches with fellow rookie Patrick Reed in 2014 and two and a half from their four together in 2016. Won the Masters and US Open in 2015 and the Open in 2017, but has not tasted victory since his triumph at Royal Birkdale.
Rickie Fowler
Age: 29
Caps: 3 (2010, 2014, 2016)
Record: Won 2 Lost 4 Halved 5
Majors: 0
Failed to win a match on either of his first two appearances, halving two and losing one in 2010 and then halving three matches alongside Jimmy Walker in 2014 before losing 5&4 to Victor Dubuisson and Graeme McDowell and being thrashed by the same score by Rory McIlroy in the singles. Won two of his three matches in 2016, including a crucial singles victory over Justin Rose.
Webb Simpson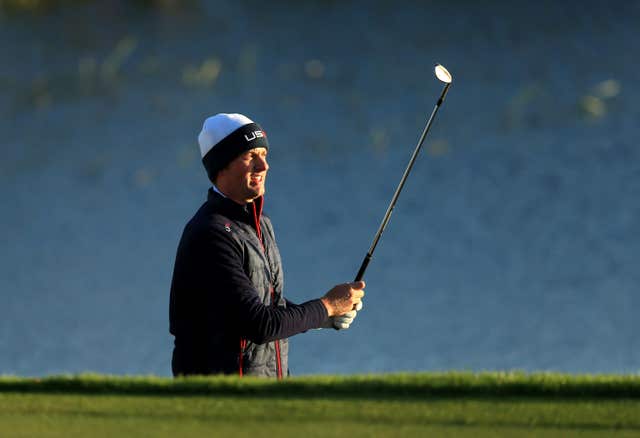 Caps: 2 (2012, 2014)
Record: Won 2 Lost 3 Halved 1
Majors: 1 (2012 US Open)
Arguably the biggest surprise qualifier, Simpson had been without a win since 2013 until victory in this year's Players Championship, cruising to a dominant four-shot win at Sawgrass in May. Also finished 10th in the US Open and 12th in the Open at Carnoustie. Both of his Ryder Cup wins were 5&4 fourball victories with Bubba Watson at Medinah in 2012.
Wild cards
Tiger Woods
Caps: 7 (1997, 1999, 2002, 2004, 2006, 2010, 2012)
Record: Won 13 Lost 17 Halved 3
Majors: 14 (Masters 1997, 2001, 2002, 2005, US Open 2000, 2002, 2008, Open 2000, 2005, 2006, US PGA 1999, 2000, 2006, 2007)
Woods has a poor Ryder Cup record considering the majority of his seven appearances came during the time that he was dominating the game. The 42-year-old won just half a point from four matches on his last appearance in 2012, famously conceding a putt to Francesco Molinari in the final singles which ensured Europe completed the 'Miracle at Medinah' with a remarkable victory. Finished 11th in qualifying after an impressive return following spinal fusion surgery in April 2017.
Phil Mickelson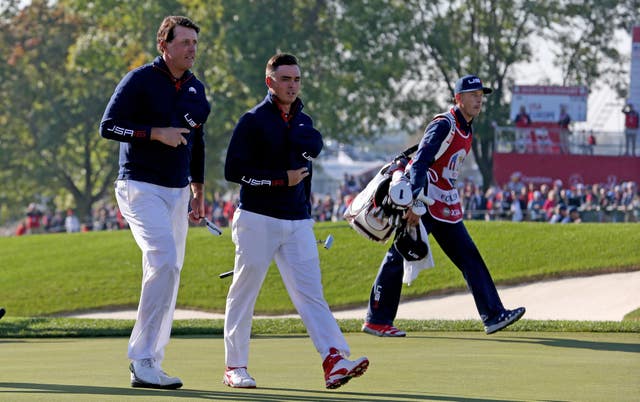 Caps: 11 (1995, 1997, 1999, 2002, 2004, 2006, 2008, 2010, 2012, 2014, 2016)
Record: Won 18 Lost 20 Halved 7
Majors: 5 (Masters 2004, 2006, 2010, Open 2013, US PGA 2005)
Like Woods, Mickelson has a poor overall record and the left-hander needed a wild card to make the team for the first time in his career despite a first win since 2013 earlier this season. However, Mickelson's biggest contribution to the contest could turn out to be his stinging public criticism of captain Tom Watson following the defeat at Gleneagles in 2014 which prompted the formation of a 'task force' to study how to improve US results. That paid immediate dividends at Hazeltine and team spirit may no longer be the sole preserve of the European side.
Bryson DeChambeau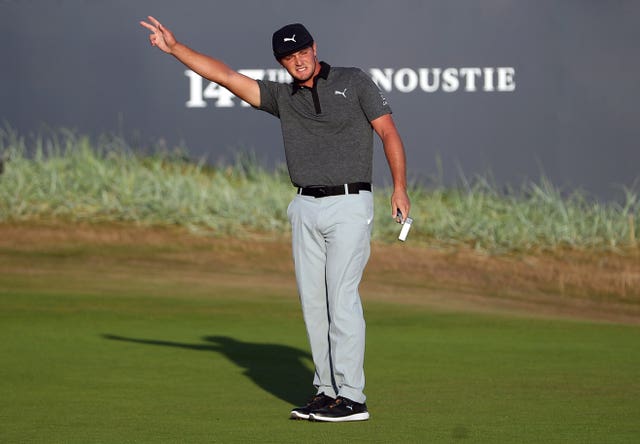 Caps: 0
Majors: 0
Saw his chances of qualifying automatically disappear with a missed cut in the US PGA Championship, but bounced back in tremendous style to win the first two FedEx Cup play-off events. Only the fifth player (after Jack Nicklaus, Phil Mickelson, Tiger Woods and Ryan Moore) to win the NCAA and US Amateur titles in the same year, but is better known for testing his golf balls for roundness by floating them in Epsom salts and having all his irons cut to the same length.
Tony Finau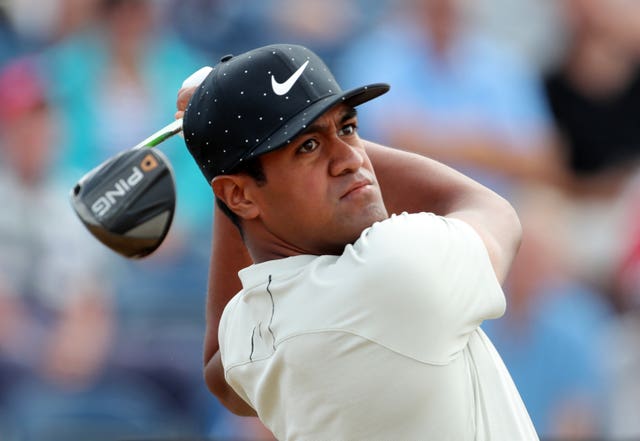 Caps: 0
Majors: 0
The only player to finish in the top 10 in the first three majors of 2018, with his share of 10th in the Masters achieved despite dislocating his ankle when celebrating a hole-in-one during the pre-tournament par-three contest. Also chased home Brooks Koepka in the US Open and made sure of a wild card by finishing second and fourth in the first two FedEx Cup play-off events.