Eddie Jones is to consult the Football Association before setting England's policy on wives and girlfriends for next year's World Cup.
Jones has picked the brains of Gareth Southgate following the nation's success in reaching the semi-finals of the global showpiece in Russia in the summer with WAGs among the topics covered.
The Three Lions' approach to allowing players to see their partners – at pre-determined times but not staying at the team hotel – will shape England's plan for Japan 2019.
"We have been talking to the FA about what they did successfully at the World Cup," Jones said.
"When it gets closer to the time we will have a policy on that. We will have an idea and give it to the players to look at. We want them to accept responsibility. Then we will take it from there.
"Having family out there varies for each player. I can remember coaching a side and the captain, who was pretty successful, came up and said 'I don't care what you do, but don't allow wives and kids in the hotel'.
"For him it was an impediment to his performance, whereas other players feel it is essential to see their family.
"It's about coming up with a set of rules that individually allow the players some freedom but at the same time maintain team discipline."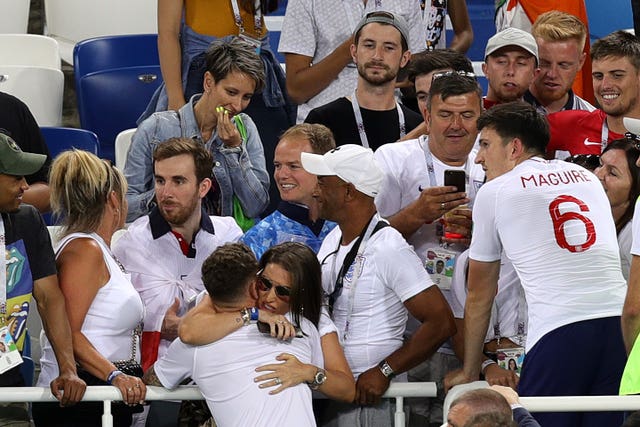 Cipriani's first chance to prove Jones wrong is when he lines up for Gloucester at Saracens on Sunday – when he will go head to head with fly-half rival Owen Farrell.
"It's never a duel because one has the pack going forward and the other doesn't," said Jones, who will not be attending the match.
"Whoever goes forward has the advantage. I do not expect a reaction from Danny. I expect him to keep working on his game."