Gianfranco Zola believes Eden Hazard can fulfil his true potential at Chelsea under head coach Maurizio Sarri.
Zola returned to Chelsea as Sarri's assistant, 15 years after ending a glorious playing spell at Stamford Bridge, and says his fellow Italian has opened his eyes to a "new world" of football.
Hazard has been deployed in a more advanced position under Sarri, devoid of defensive responsibility, and has scored five goals in four Premier League starts this season.
Zola is convinced the Belgium playmaker, who hinted at a desire to join Real Madrid after the World Cup in a move which did not materialise, can get better and better.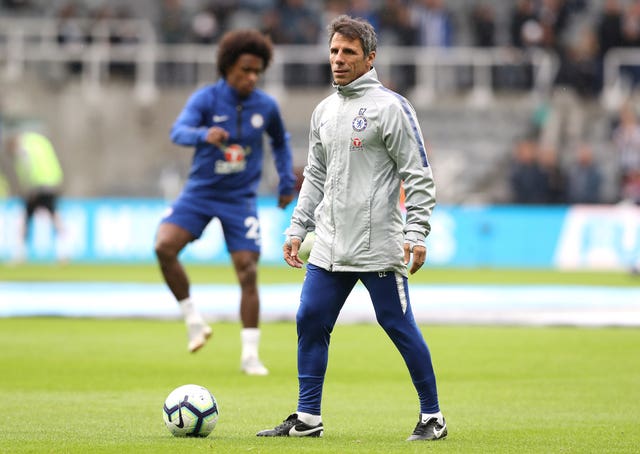 "I believe he can use his skills in a better way. I truly believe in this.
"I think this year, the team, Maurizio in particular, will help him to reach his full potential."
Experience will help Hazard, says Zola, who played in a similar role at Chelsea as the 27-year-old does now. It is a role Zola would have enjoyed.
"The closer we keep him to the goal, the more balls we can get him to receive the ball around the box, the more effective he can be.
"So far we play the majority of the games so far in the opposition's half.
"You get a lot of touches of the ball, especially our strikers, in the last 20 metres, which is where a striker with my qualities would have enjoyed it very much."
Hazard was excused last week's Europa League trip to PAOK in Greece after twice telling Sarri he was tired. But Zola hinted Hazard would feature at Anfield.
"It looks like the more he plays the better he gets," Zola added.
Wednesday's match is the first of two in four days with Liverpool, who visit Stamford Bridge in the Premier League on Saturday.
Forward Pedro (shoulder), defender Antonio Rudiger (groin) and midfielder Ruben Loftus-Cheek (foot) are out and changes are anticipated at Anfield.
Sunday's goalless draw at West Ham halted the Blues' six-game winning run, including five in the Premier League.
And Zola said the Blues were eager to return to winning ways in the double header with the Reds.
"Personally I think as Chelsea we are very greedy. We want to win both of them if we can," Zola added.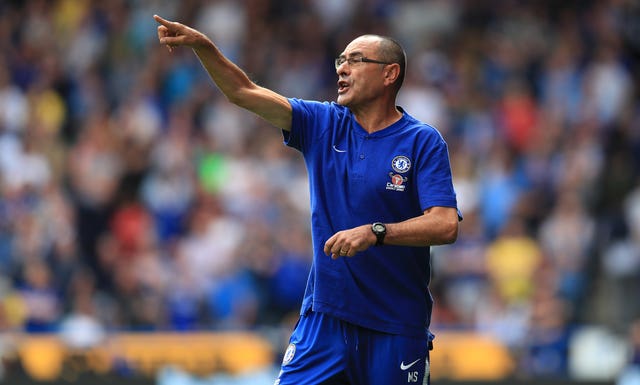 He said: "For me this is a dream of a situation. Everybody knows how much I care about this club. It's a great opportunity.
"I'm here totally at the disposal of Maurizio and I really hope that I can give the best of myself for him to be successful. His success is going to be my pride and my happiness.
"For me, it's a new world. Maurizio opened a big world in front of me. I thought I knew a lot about football. I was wrong. It's been great as an experience."