St Helens will press ahead with signing a new full-back after announcing the departure of Ben Barba.
The 29-year-old Barba confirmed one of the worst-kept secrets in rugby league when he revealed at the club's end-of-season awards night that he was cutting short his stay in Super League.
The Australian joined Saints in May 2017 and had a year left on his contract but had been linked for some time with a return to the NRL and Saints fans had become resigned to losing the club's star man.
The stumbling block was a transfer fee and Saints say they have come to an agreement with North Queensland Cowboys, with whom Barba has signed a 12-month contract, and will announce a new signing shortly.
That is expected to be the Cowboys' Scotland international full-back Lachlan Coote, who is a free agent after not being offered a new deal with the Queensland club.
"It's sad to see Benny depart," said St Helens chairman Eamonn McManus.
"We have respected his wishes and have obtained an acceptable transfer fee. We will also be announcing a new signing from the NRL shortly."
Barba, who was the NRL player of the year in 2012, was brought back to rugby league by St Helens after a brief spell in rugby union with French club Toulon.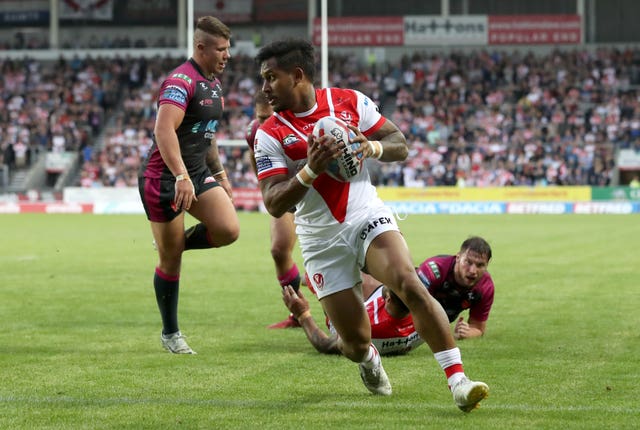 He was front-runner for the Steve Prescott Man of Steel award at the halfway stage and, although his form suffered a dip, he bounced back with two tries – taking his total for the season to 26 – in St Helens' impressive win over Warrington last Saturday.
"Benny has been fantastic for us this season," coach Justin Holbrook said. "From round one to 16 he was brilliant, but he picked up some niggling injuries which has hampered him over the last 10 or so weeks.
"He is now over those and wants to finish the year strong."
Barba has so far made 32 appearances for Saints after scoring 99 tries in 168 matches in the NRL for Canterbury Bulldogs, Brisbane and Cronulla.
He said: "Playing in England and St Helens in particular has been a wonderful experience for myself and my family.
"I cannot thank the club, fans and most importantly chairman Eamonn McManus, CEO Mike Rush, coach Justin Holbrook, my teammates and their families on how they welcomed me and my family into the club.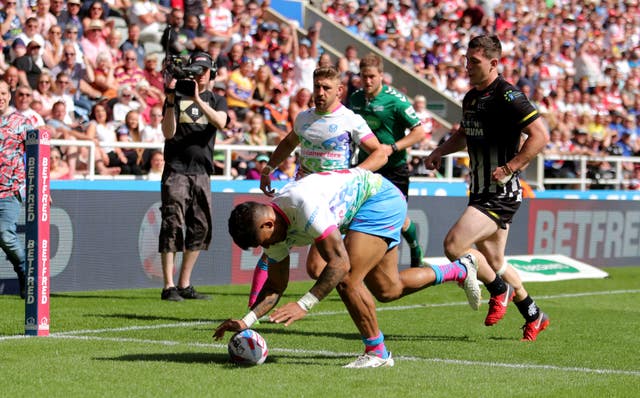 "I want to finish the season off playing my best football for the club and fans and hopefully capping off a successful season."
In signing only a 12-month deal with the Cowboys it is thought Barba could return to Cronulla for 2020, with Valentine Holmes making the move in the other direction.
North Queensland coach Paul Green said: "Ben is an extremely gifted player and I believe he can be a huge asset for our side next season.
"He has been in fantastic form for St Helens and he still has a great deal to offer at NRL level.
"Ben hails from North Queensland and he is excited to be able to return home and represent the region."