Pep Guardiola believes Phil Foden can be a Manchester City star for the next decade – but refused to liken the midfielder to former Barcelona ace Andres Iniesta.
Foden ran the show as holders City eased into the fourth round of the Carabao Cup with a 3-0 win at Oxford on Tuesday night.
The 18-year-old played a part in goals for Gabriel Jesus and Riyad Mahrez before rounding off the victory with his first senior strike.
Dubbed by City supporters as the 'Stockport Iniesta', Oxford boss Karl Robinson also drew comparisons with the former Spain international – who has won a World Cup and four Champions League titles during an illustrious career.
Guardiola did not want to burden Foden with such a parallel but feels the England Under-19 international can become a long-term regular at the Etihad Stadium.
"Wow. These are big, big words. I have said many times we are delighted with Phil," Guardiola said of Robinson's likeness.
"I am not going to say he is going to become Andres Iniesta because it puts pressure on him, Iniesta is by far one of the best players I ever saw in my life so we cannot put the pressure on Phil.
"But he has the quality to stay here for 10 years because I think he wants to stay, I think the club wants him to. But step by step, he needs to play regularly, but I think he has all the skills to play with us."
Robinson was suitably impressed enough by Foden's display to make the Iniesta connection and also pleaded with other clubs to hold on to talented, smaller players.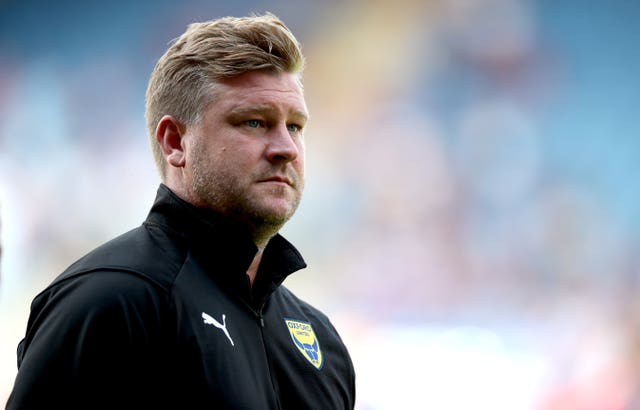 "His ability, his orientation of himself on the football is genius. These are things when you're working with young players, that you find that only very few coaching sessions can really bring that out. There's a naturalness to that. And it's something I've not seen for a long time.
"You'd almost put him in the same bracket as when you see… I remember seeing Barcelona live and seeing Iniesta playing in those sort of positions. He's almost like that. He's small.
"So please academies, don't release small talented players. There's a home for them in our country. We can grow them, we can develop them, we can aid them."