Justin Thomas expects to feel the rookie nerves even though he boasts a CV befitting a veteran ahead of his Ryder Cup debut this week.
The 25-year-old is one of three newcomers to the American side in Paris but such is his status in the game that he hardly seems a first-timer.
Thomas is a major winner having won the US PGA Championship last year and, although currently ranked four, is a former world number one.
Additionally the Ryder Cup is nothing new to him. He has previously attended three of them, including the 2010 event at Celtic Manor when he played in the junior version of the biennial contest.
Thomas said: "It will be that 'fun' nervous, that 'adrenaline' nervous. There's so many people and there's so much noise – when you have 5,000-10,000 people on a hole and a percentage of people make noise, it's kind of a buzz.
"It will be new to me and I'm a rookie, and it's something that I'm going to need to have really, really good control of my emotions this week because I'm an emotional player and I can sometimes get up and down.
"So I need to do as much as I can to keep it even keel and feed off the energy as much as possible."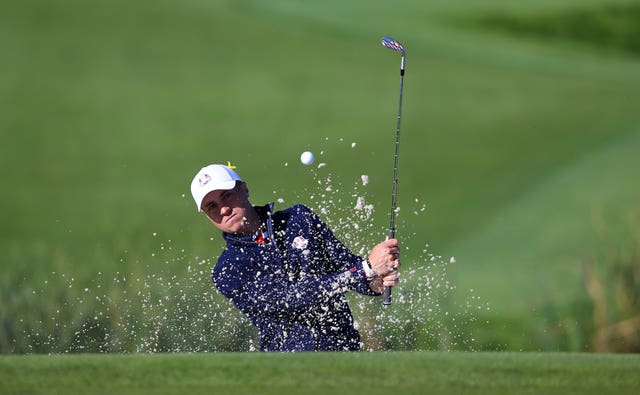 He said: "It's so different, being in a team event and everything, but this is something that I've been looking forward to, something I've wanted to accomplish since I was a little kid.
"I was very fortunate to go to some Ryder Cups when I was a kid with my dad working for the PGA, so I've seen three in person, one of which was in Wales when I played the Junior Ryder Cup.
"So I've seen it from the other side of the ropes and I'm very, very happy and excited to be on this side of the ropes."
Thomas is determined to get going and has allayed concerns about a recent wrist problem that he continues to tape up.
He said: "Could I play five matches? I'd play six if I could. The wrist, it's fine. Like I said last week, it looks worse than it is."