United States Ryder Cup captain Jim Furyk has dismissed suggestions Tiger Woods is suffering with a back problem.
The 14-time major winner, playing alongside Patrick Reed, was beaten 3&1 by Europe's top-performing Friday pair of Francesco Molinari and Tommy Fleetwood and did not feature in the afternoon foursomes.
That led to plenty of speculation the 42-year-old, who has made a remarkable comeback to form following spinal fusion surgery, was being troubled by an old complaint.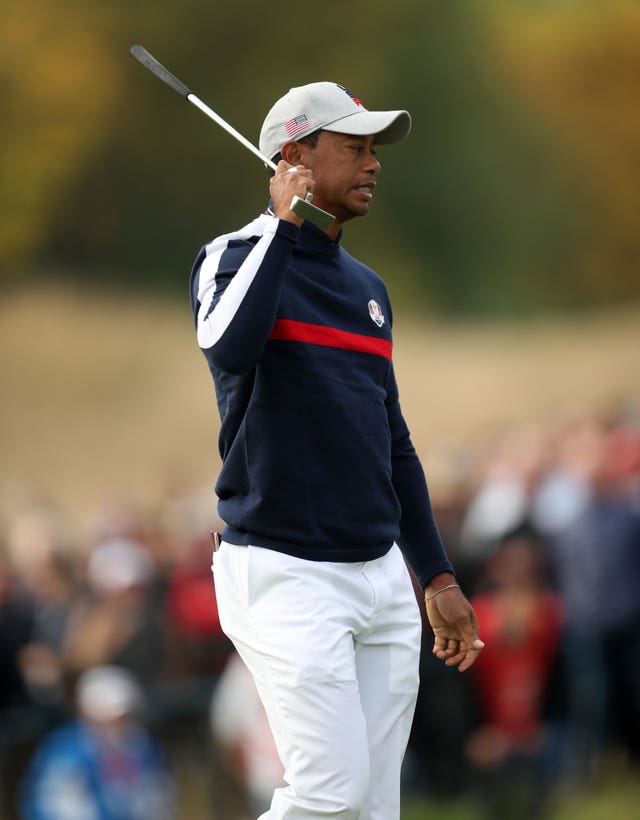 "I have not heard that he has had a back problem so I would say that is not true. You'd have to ask Tiger," he said.
"I saw him out on the golf course and he he was all good.
"Every time Tiger doesn't play or stretches a bit it gets hyper-sensitive he may have a back issue but I didn't get any information from Tiger or my vice-captains."
Woods himself did not speak about his fitness after his round but stressed he was ready to play again when he was selected.
"I'll be ready come tomorrow whenever the captain puts me out," he said immediately after his round and before the pairings had been announced.
"I'm not going to work on anything. My game is fine. I was hammering it, the ball was going far, it was going straight, but it was not cutting.
"I can accept that, that's really no big deal. My putting feels solid."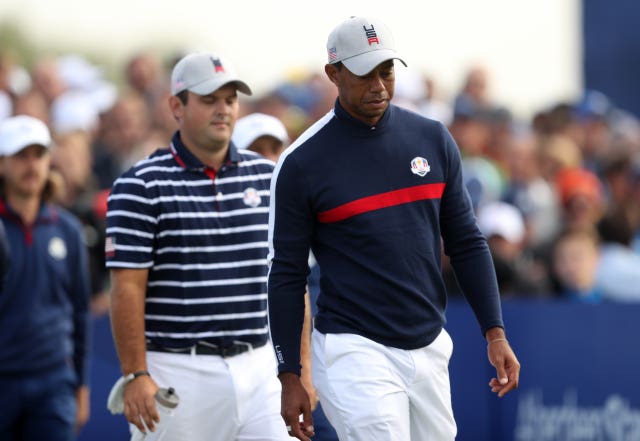 "It's disappointing and frustrating for Pat and I to not contribute to the team.
"When you lose a point, you feel like you've contributed but you're contributing to the wrong team."