Tiger Woods insisted he would be ready for action whenever the United States next needed him despite a disappointing opening morning at the Ryder Cup.
Woods and Patrick Reed were the only American pairing to suffer defeat in Friday's fourballs session as European duo Tommy Fleetwood and Francesco Molinari claimed a 3&1 success.
Woods, who arrived in Paris on a high after claiming his first tournament success in five years at last week's Tour Championship, failed to sparkle despite his recent form and being the biggest crowd draw.
United States captain Jim Furyk consequently decided to sit Woods out for the afternoon foursomes and there was some speculation over whether the 42-year-old might have been suffering discomfort in his back.
But Woods did not speak of any issues after leaving the course.
He said: "I'm not going to work on anything. My game is fine. I was hammering it, the ball was going far, it was going straight, but it was not cutting.
"I can accept that, that's really no big deal. My putting feels solid.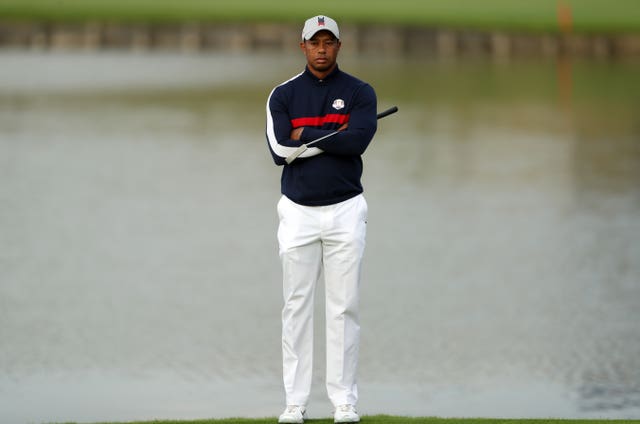 Fleetwood and Molinari took charge of the contest on the back nine and Woods admitted he and Reed could not match their quality.
Woods said: "We couldn't answer them. Once they started rattling off birdies, they were playing perfect best-ball.
"It's disappointing and frustrating for Pat and I to not contribute to the team. When you lose a point, you feel like you've contributed but you're contributing to the wrong team."