The performance of the rivals captains' picks summed up Europe's dominant win at the Ryder Cup.
While European skipper Thomas Bjorn's four selections contributed to nine and a half of the winning total of 17 and a half points, Jim Furyk's quartet managed just two – both from his final selection Tony Finau.
Tiger Woods and Phil Mickelson continued their miserable Ryder Cup records while Bryson DeChambeau was also unable to contribute – the trio failed to register even a half-point in nine combined outings, with Woods going 0-4.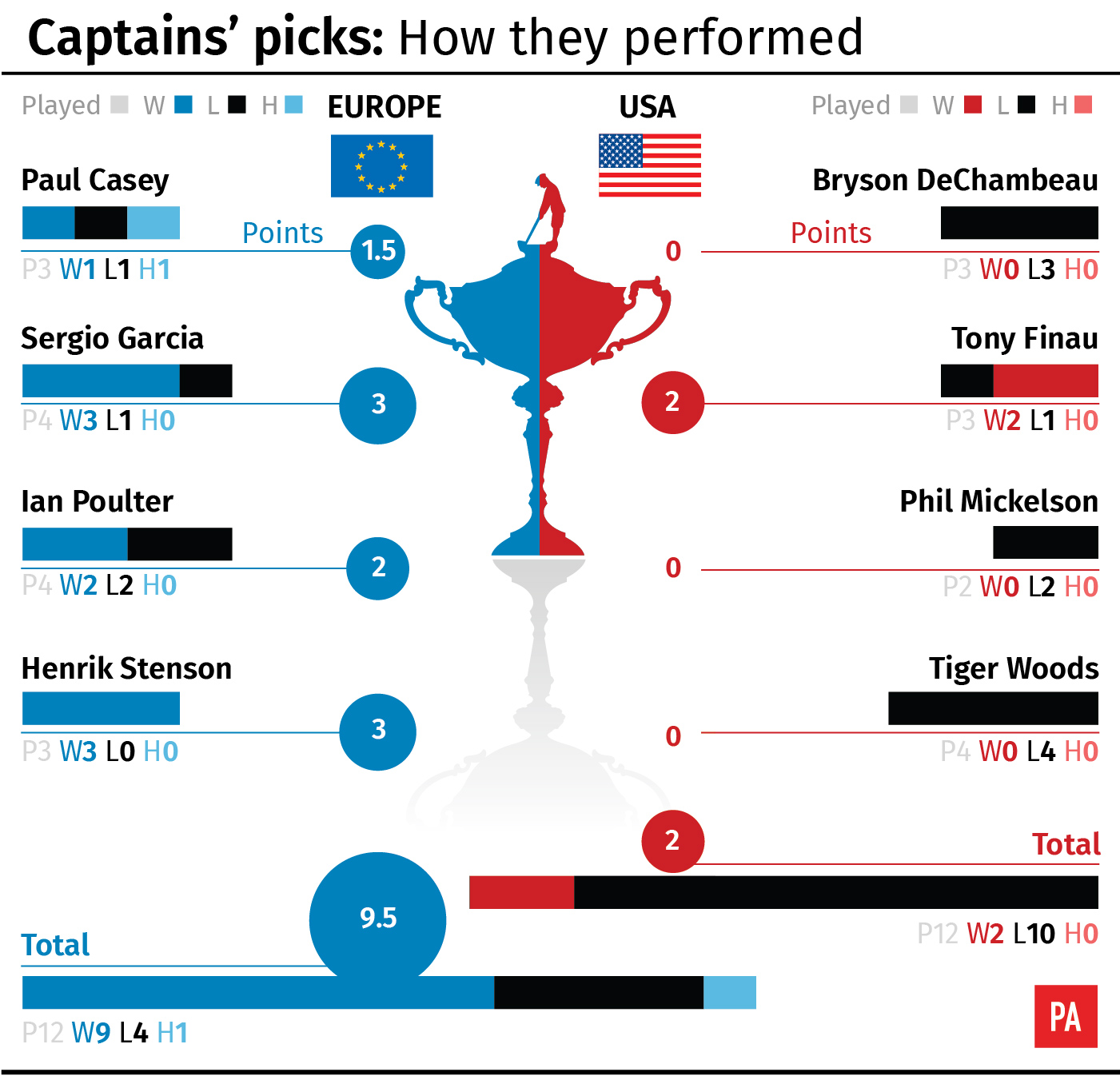 Ian Poulter went into the weekend with a reputation as Europe's talisman after 13 points from a possible 18 in his five previous appearances, while Sergio Garcia's three points over the weekend made him the competition's all-time top scorer with 25 and a half in his career.
Paul Casey (five from nine) and Henrik Stenson (eight from 16) had also contributed in the past and did so again – Casey with a fourballs win and a morale-boosting half in his singles match against Brooks Koepka, while Stenson won all three of his matches.
Poulter added two more to his tally, meaning the quartet's combined record was nine and a half points out of a possible 14.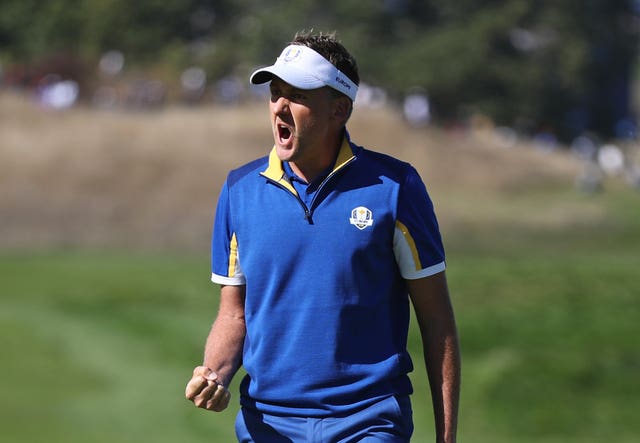 Woods said afterwards: "I went 0-4 and that's four points to the European team. I'm one of the contributing factors to why we lost the cup, and it's not a lot of fun."
Woods briefly shared the record for most defeats in Ryder Cup matches, until Mickelson reclaimed sole possession of the unwanted mark by losing to the all-conquering Francesco Molinari.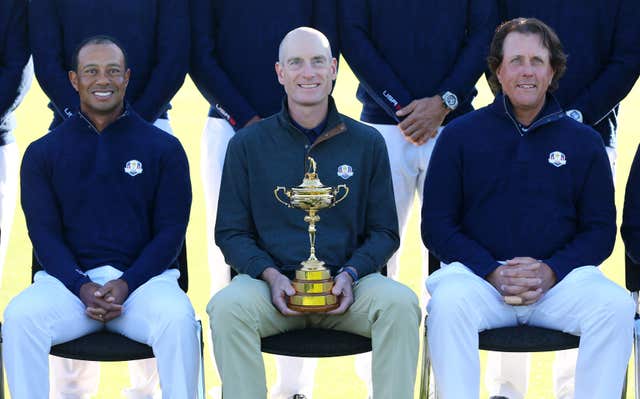 DeChambeau lost to Noren again on Sunday to round out the action and finish 0-3, leaving only Finau to salvage any pride for Furyk's picks.
He ended Tommy Fleetwood's bid for maximum points with a stunning 6&4 rout on Sunday, adding to his Friday-morning fourballs win with Koepka for a 2-1 record.