A football club who were drawn in a national youth cup competition despite having no such team have managed to put a side together after their one and only training session.
Ynysddu Welfare, who are based near Caerphilly and play in the Gwent County League, were shocked when their non-existent under-19 team were drawn against Briton Ferry in the FA Wales Youth Cup.
The error was blamed on an administration mix-up between Ynysddu and the FAW, but the club announced on social media that they were keen to put a team together and that sparked an incredible nationwide response.
"I put a tweet out there saying we were going to get a side together and it went a bit crazy," club secretary and head coach Ben Murphy told Press Association Sport.
"The first boy who messaged me was from Essex showing me a train timetable to Newport!
"We had other interest from England and Northern Ireland and people offering accommodation for boys travelling down.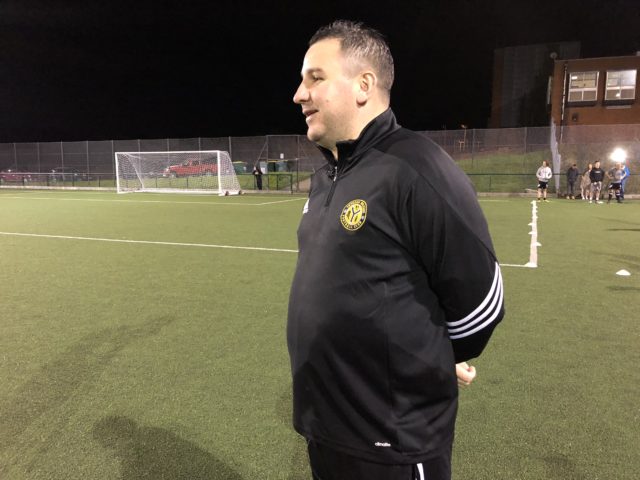 Ynysddu have done just that and on Monday evening 24 players attended the one training session to be held before Sunday's cup-tie.
Murphy must now wait for the FAW to process the players' registrations before he can select the side that he wants.
But he knows it will be a tall order against Briton Ferry opponents who can count on former Swansea Academy players.
"We know it's going to be incredibly tough, but we're not going down there to lose 10-0 or 15-0," Murphy said.
"The important thing for us is to be as competitive as we can.
"But it's a cup competition and you've seen it before.
"You never know what can happen in cup football."
A shock win could see Ynysddu play Cardiff or Swansea, whose youth sides enter the competition in the next round.
But the real long-term benefit for the club will hopefully be the rebirth of its youth set-up.
Ynysddu Welfare was first formed in 1915, but the youth team folded two years ago due to a lack of numbers.
"The really positive thing for us is that this story has got the feel-good factor back," Murphy said.
"There's some boys here now who are not attached to clubs and haven't played for two or three years.
"Hopefully they will want to carry on and go on to play senior football."