Jose Mourinho showed uncharacteristic restraint after his side's poor run continued on a night when Manchester United great Paul Scholes labelled him an embarrassment to the club.
After being held at home by Wolves, knocked out of the Carabao Cup by Derby and humbled at West Ham, there would be no return to winning ways when Valencia arrived in the Champions League on Tuesday evening.
It keeps the pressure on the Portuguese, who was the subject of a scathing pre-match attack by former United midfielder Scholes.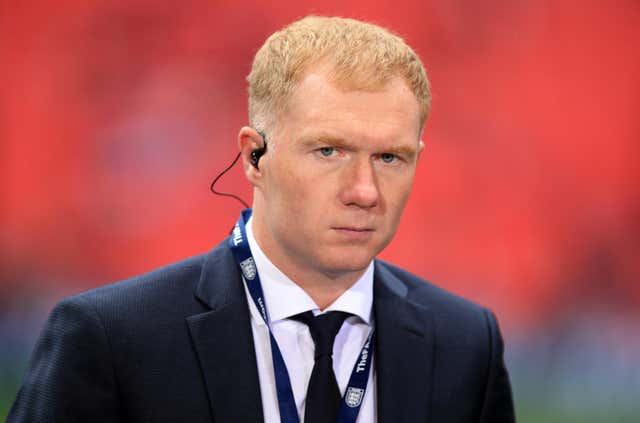 "He's coming out in press conferences and constantly having a go at players, he is having a go at people above him because he's not getting what he wants.
"I think his mouth is probably out of control and I think he is embarrassing the club."
Scholes shot from the hip but Mourinho did not return fire after the game.
"I don't need to know what he said," Mourinho said. "He says what he wants to say. I'm not interested. Honestly, I'm not interested.
"Freedom of speech, free country, you can say what you want."
Mourinho returned to that theme when asked about the Old Trafford faithful, who chanted "attack, attack, attack", cheered under-performing Alexis Sanchez's withdrawal and booed at full-time.
"Freedom of speech, especially Manchester United fans that I respect 200 per cent," he added.
Mourinho does not normally mind expressing his opinion, having questioned how much some of his players cared about United's poor form on the eve of the match.
Such comments are just the tip of the iceberg when it comes to the outspoken manager, but he was unusually controlled when asked if the performance against Valencia was due to dented confidence.
"I think there are things that is difficult for me to say and if I say it's not good for me – and even yourself would be getting another reason to criticise me," Mourinho said.
"I think you have had enough, so I prefer just to say that when last season we finish second, we finished runners-up in the FA Cup, we won our group in the Champions League, and I told was a fantastic season, I knew why I was telling that."
United desperately need to get back to winning ways against Newcastle this Saturday, when Mourinho will be hoping the journey to the stadium is at a little easier than on Tuesday.
"We left the hotel at six o'clock hoping that 30 minutes would be enough, which normally it is," he said after kick-off was delayed by five minutes due to their late arrival.
"But this time the police refused to do an escort, so we come by ourselves and we took from the Lowry hotel 75 minutes.
"UEFA were nice, the referee was nice to allow us to start the game five minutes later because at least we need half an hour to be prepared.
"But it was not a problem with the club organisation, we tried everything, we anticipate everything the fact that it could be dangerous – dangerous in the sense of arriving late – but we were informed the police refused an escort."