Maurizio Sarri wants to see tears from Alvaro Morata after the striker's winner in Chelsea's 1-0 Europa League victory over Hungarian champions Vidi on Thursday night.
Morata missed a host of chances in the opening Group L win at PAOK in Greece two weeks ago and spurned a glorious opportunity in the first half at Stamford Bridge.
Sarri praised an improved all-round display from the 25-year-old, recalled into the Spain squad earlier on Thursday, which was capped by the winner 20 minutes from time and an emotional celebration.
"It's very important for him to score. I think it's very important for him to play a very good match. He played a very good match.
"It's very important for him to play for the team, like this evening. I think Alvaro can restart from this performance."
"At the moment we have Alvaro and (Olivier) Giroud, but we have to play every three days for a long time, I think, I hope," Sarri added.
"And so he's a very important player for us, for our season."
Chelsea were wasteful in front of goal for a second successive Europa League game, but Sarri was more concerned by the chances presented to Vidi.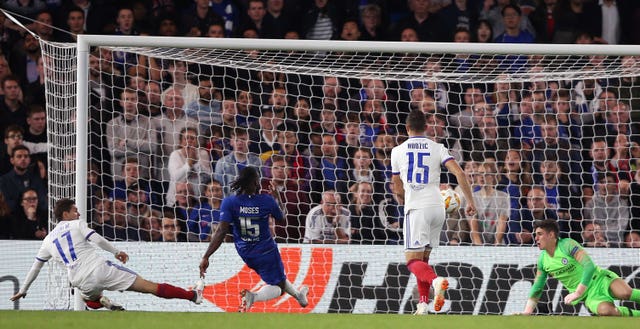 "I am not worried if we don't score for 45 minutes. I was not happy, but I think it can happen. I was worried about the fact that we have conceded three goal opportunities to the opponent, for our mistakes."
For Vidi it was a second loss, after an opening defeat to Chelsea's next opponents BATE Borisov of Belarus.
Vidi boss Marko Nikolic had "mixed feelings", expressing pride at his side's performance but frustration at a failure to upset the Blues.
Nikolic said: "I have mixed feelings. I tried to introduce our team (at the pre-match media conference) that we are a warrior team, that we would try to compete here against Chelsea.
"I want to congratulate my players and say they played a very good match.
"We missed too many chances in a match like this, an away match against Chelsea."
Gary Cahill was fortunate not to concede a first-half foul and a potential red card for a challenge on the edge of the Chelsea area.
"It was a questionable decision for sure," Nikolic said.