Sir Mo Farah achieved another significant career milestone as he won his first major marathon title in a wet and windswept Chicago on Sunday.
Farah burst clear of Ethiopia's Mosinet Geremew in the final half-mile to take victory in a new European record time of two hours, five minutes and 11 seconds, eclipsing Sondre Nordstad Moen's previous mark by over a half a minute
It was another remarkable achievement from Farah, who admitted he had felt "sluggish" in the early stages as he clung on to to a five-man breakaway group which included his former training partner and last year's winner Galen Rupp.
Rupp was the first to fall away but Geremew resisted Farah's best attempts until the final half-mile, when the Briton's decisive burst enabled him to cross the line 13 seconds clear, with Japan's Suguru Osaku in third.
Farah told NBC Chicago: "It was great to run with Galen who won last year, then to be able to come back and win it for myself.
"The conditions weren't great and everyone was thinking about conditions rather than time, but towards the end we picked it up.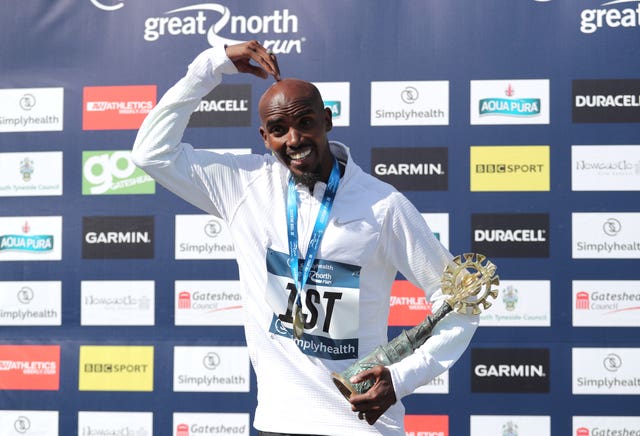 Farah had switched his focus towards claiming his first world marathon crown after winning a record-breaking fifth consecutive Great North Run title in South Shields last month.
But the relative ease of his ascent to the sport's ultimate endurance feat may still have come as some surprise as he made light of difficult conditions to shake off his more experienced rivals.
He added: "I'll just take some time with my family and enjoy a break with my wife and kids – I haven't seen them for a while because I've been away in a training camp for two months.
"So I'll go back to London and spend time with them and think about the next step – maybe the World Championships but I'm not sure. I'm just planning to take a nice break."