Northern Ireland manager Michael O'Neill has left the door open for Kyle Lafferty to return to international football but made it clear he is deeply unhappy with the Rangers striker's withdrawal from his squad.
O'Neill's plans for this weekend's crunch Nations League matches against Austria and Bosnia and Herzegovina were disrupted by a late-night phone call from Lafferty on Sunday, with the 31-year-old pulling out of the squad hours before they flew to Austria for a training camp.
Lafferty cited an Achilles injury in his conversation with O'Neill but Rangers have said they were happy for the player to travel – with the situation appearing to jeopardise his international future.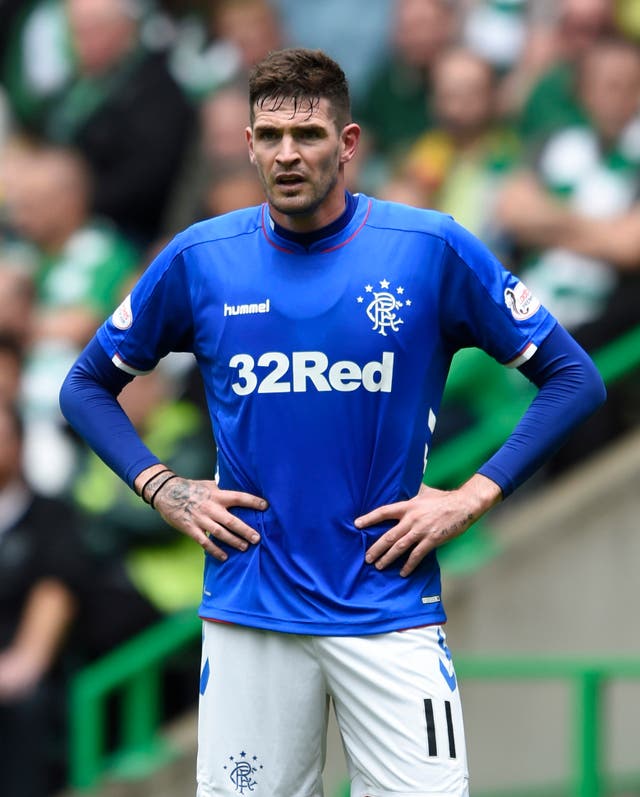 "International football is a choice and at this moment in time Kyle Lafferty has chosen to make himself unavailable."
In his pre-match press conference, O'Neill said he did not want to discuss the matter further until after Monday's match against Bosnia.
"I don't plan to have a chat (with Kyle) before the game," he said. "That's certainly not my intention before the game. My focus has really been, since the conversation, preparing the team.
"We'll not play another international until November – so there's plenty of time to have that discussion. At the end of the day, the player has made himself unavailable, so we concentrate on the squad we have here."
O'Neill would not have expected much sympathy from his Austria counterpart Franco Foda, and he did not get any.
"I don't know what the reasons are why he has withdrawn… but yeah, it's not my problem," the German said through a translator.
"I don't have to deal with it. (Lafferty) is a good player, he's shown great performances for Northern Ireland, scored goals and does very well in attack keeping the ball. But in the end it's not my problem."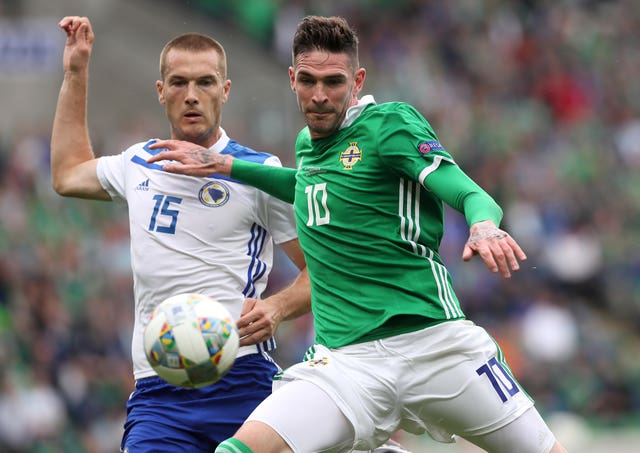 "We look back on the game in September against Bosnia, a game we certainly shouldn't have lost," O'Neill said.
"Ultimately (the defeat) has put us on the back foot a little bit in the group, we have to try and take something from the game tomorrow night, and also on Monday night as well."
Austria are in a similar position to Northern Ireland, having also lost their opening game to Bosnia, who are sitting pretty in the group with six points.
Though the hosts will be without injured star David Alaba, O'Neill highlighted West Ham striker Marko Arnautovic as a major threat.
"Of their two big players, we know that Alaba isn't available due to injury, so that is a bonus for us, but we have to make sure we keep Arnautovic quiet," he said.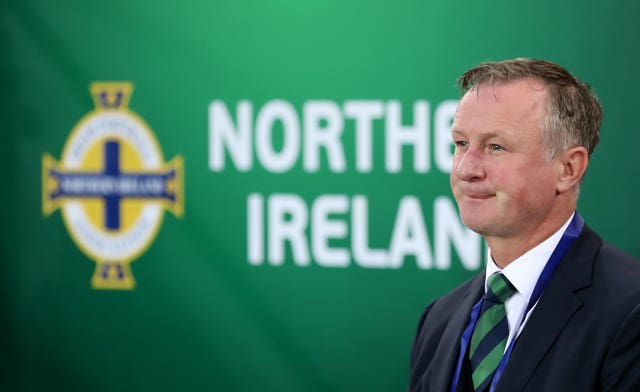 "Last game in Belfast it was (Edin) Dzeko, now it's Arnautovic, and our players have to rise to that."
Captain Steven Davis said the players are feeling no extra pressure despite the need for points.
"There's always a certain pressure that comes with playing competitive games," he said. "Bosnia have put themselves in a very strong position. We realise we're on the back foot a bit, it's the same for both teams going into this game."