Stephen O'Donnell insists Scotland's objective remains clear and unchanged despite the damaging 2-1 defeat to Israel in Haifa.
Veteran defender Charlie Mulgrew scored from the spot in the 25th minute of the Nations League clash after midfielder Dor Peretz had clumsily barged Steven Naismith  inside the  box.
However, Andreas Herzog's side responded positively and Peretz made up for conceding the penalty with a close-range finish six minutes after the interval.
With three points from the first two Group C1 fixtures Alex McLeish's side are top of the section by one goal ahead of the double-header next month which sees Scotland visit Albania before a home game against Israel.
Kilmarnock defender O'Donnell said: "We have two games left and if we win them then we are through so that is the objective.
"Obviously you never know, it could be a win and a draw but we definitely need to win our next game and then come the last game see what we need to do.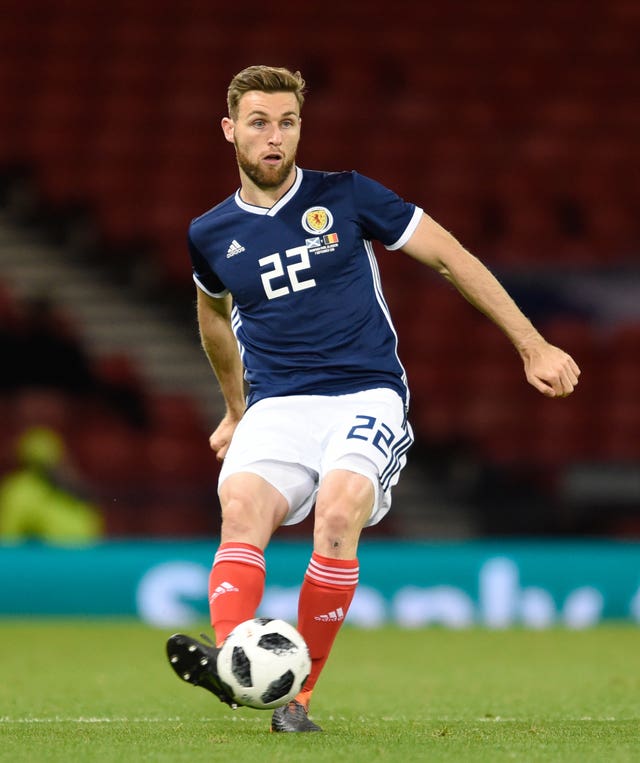 "Getting a man sent off at any level makes it difficult but I thought at times in the last 10 minutes we put together a couple of half-chances and maybe on another night we get a draw out of it.
"But on the whole it wasn't good enough.
"I know Israel had lost a good few games in a row but they are no mugs. They have players playing in the Premier League and in Germany,
"We felt we could beat them but we are disappointed."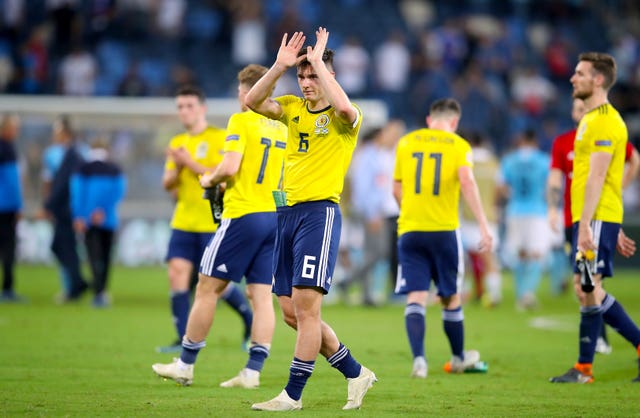 "They have shown a massive amount of support and I massively respect the effort they made to come out and support us," said the former Partick Thistle and Luton defender.
"We won the first game. It is maybe boos in the last game if we get beat and don't get through the group.
"But we are footballers, we get put under scrutiny and that's what we need to cope with.

"You get it at club football. Expectations are high but Israel is a team that isn't full of mugs.
"Yes, they (recently) changed their manager and it takes time to get a team together and unfortunately they were better than us and got the win."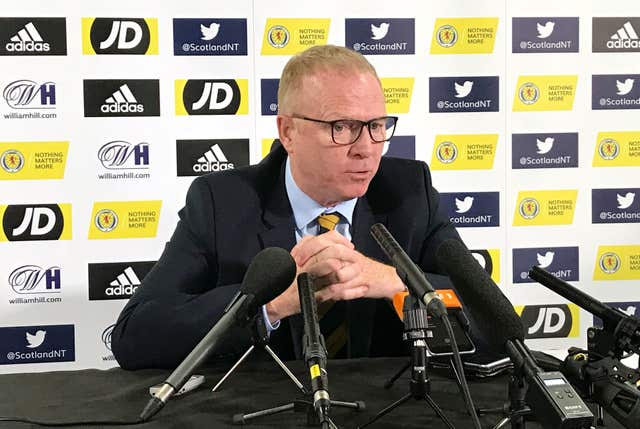 He said: "I just think we came up against a side which done well.
"We rocked them in the first 15-20 minutes but the intensity came out of the game because of the tough conditions.
"We have two games to make amends for the defeat.
"It would have been nice if we got a point or a win, so let's go in the next couple of games."