Joe Root has brushed aside Shane Warne's suggestion he should be replaced as England's Test captain, insisting the responsibility does not compromise his batting.
The Ashes may be more than nine months away, with Root currently focused on the one-day series in Sri Lanka, but Warne has already launched the first Australian foray into enemy territory.
In a round of interviews promoting his autobiography the leg-spin great suggested England deputy skipper Jos Buttler should be promoted, allowing Root to focus on becoming the best batsman in the world.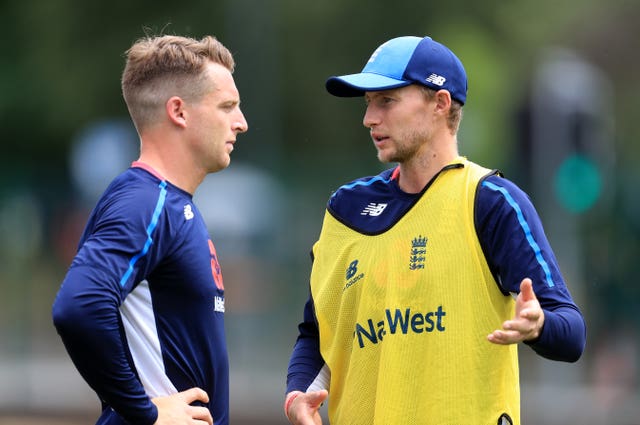 The 27-year-old was never likely to agree, though, and he fully intends to be leading the way when England bid to reclaim the urn on home soil next summer.
"He's obviously a big fan of Jos and so am I…that's why he's vice-captain and back in the Test side," said Root.
"There will always be questions marks about captaincy and who is the right person to lead. I suppose this is the first time in my captaincy it's come up but I am quite comfortable with where we are at as a team and my role in that."
The presumed problem of balancing leadership with individual form is, of course, an age old issue. Root is, unambiguously, England's finest batsman and his runs would always be harder to replace than his decision-making skills.
If his productivity began to wane dramatically, the question may begin to be asked more forcibly and by those closer to home than Australia's arch provocateur.
"I look at the conditions and the tours we have been on and I don't think I have changed the way I think or go about things batting," he said.
"Batting at number four I get more out of myself but I don't think the captaincy has played a part in that. In my first game I scored 190 (against South Africa), then it was a difficult winter in Australia, but I was pretty consistent. The challenge is the same, converting those starts to big hundreds."
Root elaborated on his decision to drop a place in the batting order, which came in the second innings of the fourth Test against India.
His hundred at the Kia Oval underlined the wisdom of that switch and it is one he is keen to embrace long term.
"It gives that little bit more time to separate the captaincy and the batting mentally," he said.
"You are not fully engaged in the game all of the time and that for me makes a big difference. Just having five minutes to myself to collect my thoughts, be pretty clear how I am going to approach things and then I will get either my captaincy head on or batting cap and go and deliver.
"My job to the team now is slightly different and to deliver to the best of my ability is to come in at four. There might be the odd game when we have to change round and be a bit proactive to get the best out of the batting order, utilising the surfaces. Whether things change through this tour who knows, but I think overall batting at four will be for me."