Gareth Southgate is building a new-look side, but Jordan Henderson believes the answer to England's creative conundrum in midfield lies in the form of experienced Adam Lallana.
Despite the Three Lions reaching the World Cup semi-finals, their lack of a midfield playmaker was clear.
Luka Modric's match-winning display for Croatia underlined the issue in Russia and Spain could provide a similar lesson in Monday's Nations League clash in Seville.
Henderson will miss that match through suspension and the Liverpool midfielder believes it is another absentee who could be England's solution – even if that player is in his thirties at a time when Southgate's group is getting younger.
"Probably the biggest one that I'd look at as that type of player is Adam Lallana, who obviously is a big part of Liverpool and England," Henderson said.
"We have missed him in the sense of what he brings to the team. But we've also got different types of players.
"If I look at Dele (Alli) and Jesse (Lingard) who play in that similar position, I feel they're creative players. They create and score goals."
Henderson also highlighted 18-year-old Jadon Sancho as another creative option, but the midfielder believes it would be wrong to rule out 30-year-old Lallana based purely on his age, given what he can offer.
"For me, some people would say I'm old at 28," Henderson said. "But I look at someone like Milly (James Milner) at 32 and he could go for at least another three, four – maybe even longer – years.
"In terms of his work ethic and the stats he is producing, it's as if he is 25.
"Age is not really a big factor for me. Adam is fit enough to go and play for as long as he wants.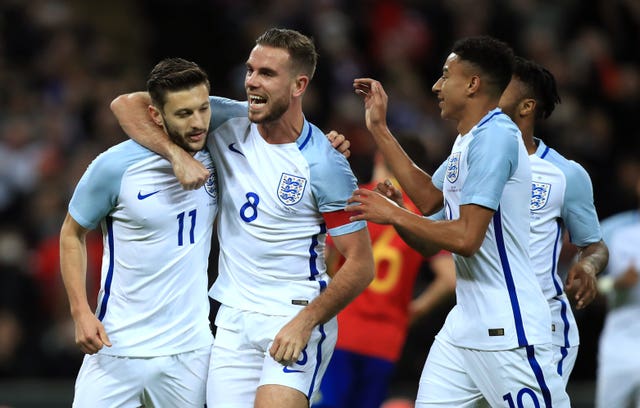 "But I also know how quickly football changes and I am excited for Adam to come back and show everyone what they saw when he won England's player of the year (in 2016) and what I see every day in training. He can be a massive player for us going forward."
Henderson is close friends with Lallana, who missed out on the World Cup squad due to injury issues last term and then had to pull out of last month's England squad with a groin problem suffered in the first training session.
"Now I see him in training, it's like he has never been away," the Reds midfielder said. "He is such a big talent.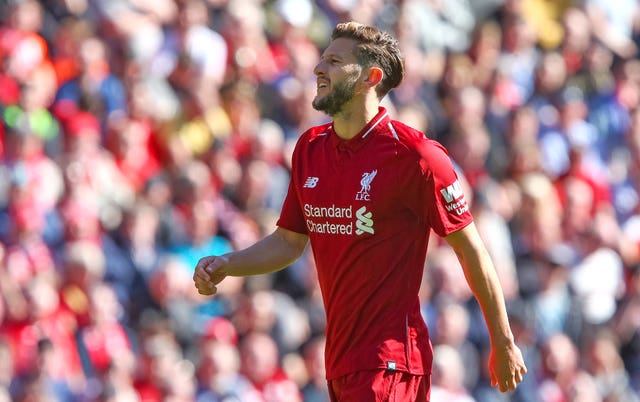 Lallana is at Liverpool building back to full fitness, while Jurgen Klopp will no doubt be happy that Henderson is suspended for the Spain match given the German called the Nations League "the most senseless competition in the world of football".
Henderson laughed when that was put to him, saying: "As a player, you want to win every game – even if it's a friendly. When you're a footballer, you play to win.
"And for us it's important because it has an effect on the groups of the Euros and the seeding. It's important for us to win, especially against big nations like Croatia and Spain.
"We want to take the next level, beating teams like that. So, it's a good challenge for us and an important challenge."