Gareth Southgate believes England's players are now established and equipped enough to use a four-man defence that can boost their attacking threat.
After sealing World Cup qualification against Slovenia this time last year, the 48-year-old moved to a three-man defence that had its kinks but provided the platform for a summer to remember.
Southgate ended a run of 16 matches using that defensive structure on Friday as England reverted to a four-man backline against the side that halted their progress at the semi-final stage in Russia, where Croatia's midfield ran amok as they came back to secure a 2-1 extra-time win.
But, just 93 days on, England managed to nullify that threat, with their re-shaped defence working well as the side began to threaten from open play in a Nations League encounter that should have been an away win rather than a 0-0 draw.
"In the last few matches, we have been pinned back in different ways," Southgate said after a match played behind closed doors.
"With three opponents pinning our five back – against Spain that was the two wingers and centre forward, against Switzerland that was the wing-backs – so we were then getting outnumbered without the ball.
"We'd also had some problems building up against the pressure, so tonight I was really pleased that we did both things very well.
"We were able to get more pressure higher up the pitch, we were able to get tighter to their midfielder. I thought our three midfield players did an excellent job.
"The three at the back, the 3-5-2, allowed some players to bed into international football. People like (Harry) Maguire.
"Going into the World Cup, I felt we needed a little bit more protection for the defence and the opportunity to get two forwards in the game.
"Now, I think some of those players are a bit more established. They look very comfortable as a back four.
"So, I think that gives us good opportunities because some of the players that we've got coming through – we've got some very strong No.8s and wingers coming through the system – so it's good that we have got the opportunity to play different systems."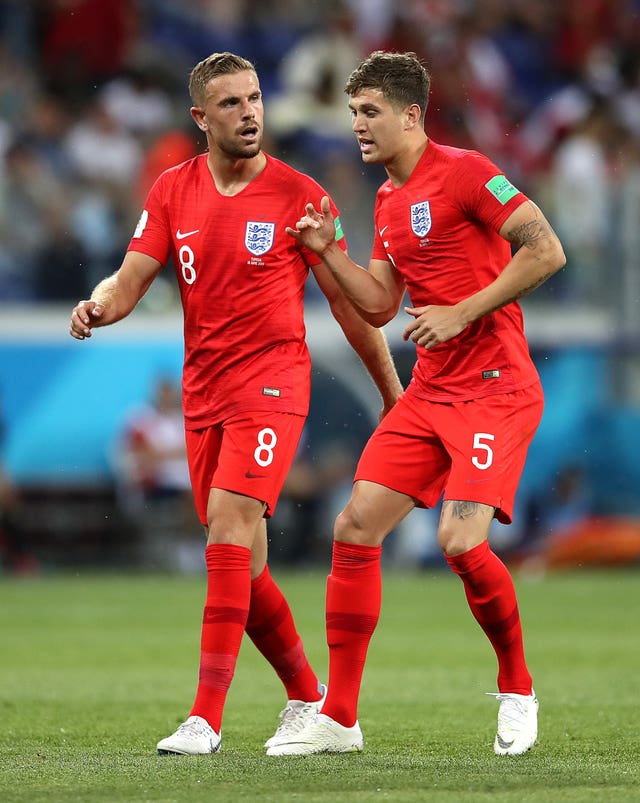 Luke Shaw, Jesse Lingard and Dele Alli all started that game but miss the Group A4 rematch through injury, while John Stones and Jordan Henderson are suspended in Seville after picking up bookings on Friday.
"Well, it doesn't make life any easier!" Southgate said with a smile. "But there's opportunities for other players.
"It's going to be a really good test for us in Seville. We'll have thousands of fans there, so we want to give another good performance.
"These players give absolutely everything. I could never, ever question their commitment or the intensity of their game.
"And, again, tonight a couple of players have emerged. I thought (debutant Jadon) Sancho had a really good impact when we eventually got the ball to him, so I think lots of encouraging things from the game."
Southgate has some decisions to make, but there appears little doubt that captain Harry Kane will start again despite hitting the bar on a night that saw his scoreless run to a sixth match.
"I think he had the chance that he was just offside that he buried," the England manager added. "Harry will get his goals. I've no (doubt)."