Lewis Hamilton is on the brink of being crowned Formula One world champion for a fifth time.
The 33-year-old British driver heads to Austin, Texas for this week's United States Grand Prix with a 67-point title lead over Sebastian Vettel.
Here, Press Association Sport looks at the key talking points ahead of Sunday's race.
Hamilton ready to make history
Lewis Hamilton needs to outscore Ferrari driver Sebastian Vettel by eight points on Sunday to secure the championship with three rounds remaining.
There are a variety of permutations for Hamilton to get his fourth title in five years over the line, but the clearest one is this; if he wins then Vettel must finish as runner-up to ensure the title fight goes on to Mexico.
Hamilton has been in the form of his life in recent months, winning six of the last seven races, which includes a run of four on the spin, and he will arrive in Austin, Texas undefeated on American soil since 2013. The British driver flew from England to America, his 106th flight of the year, at the back end of last week before appearances in New York on Monday evening with TV presenter Gayle King, and then on ABC's Good Morning America in Times Square on Tuesday.
It is a matter of when, and not if Hamilton joins Argentine Juan Manuel Fangio on five world triumphs and given his recent form, his record across the pond, and Ferrari's poor run, there is every chance his coronation will take place on Sunday evening.
Ferrari vow to complete Mission Impossible
Despite boasting the best machinery for much of the campaign, errors by driver and team leave Ferrari trailing Mercedes in both championships. Vettel
has triumphed at just one of the last seven grands prix and lost 77 points to his title rival since July's British Grand Prix.
Ferrari team principal, Maurizio Arrivabene, will no doubt face question marks over his future as to whether the former marketing executive actually has the credentials to lead the sport's grandest team, but for now at least, he is refusing to give up. "I know that the situation looks impossible, but our job sometimes is to challenge the impossible," he told Sky Italia. "This is what we are going to try to do, and we win and we lose together."
Cold front set to wreak weather chaos
The Formula One circus is poised to park up at an unseasonably chilly Austin after a recent cold snap from Canada led to record-breaking temperature lows. Indeed, the mercury plunged to just seven degrees Celsius on Monday to match a 104-year record for the coldest October 15 ever in Austin. Heavy thunderstorms have led to power shortages in the area, and forecasters predict that the bad weather will remain for the week ahead.
It will not be the first time the grand prix, which has been on the calendar since 2012, has been affected by inclement conditions. Three years ago, second practice was cancelled. Qualifying was then pushed back to Sunday morning. Despite the poor weather, Hamilton prevailed to win ahead of Nico Rosberg and clinch the title. An omen, perhaps?
Boy George makes it a hat-trick of Britons on the grid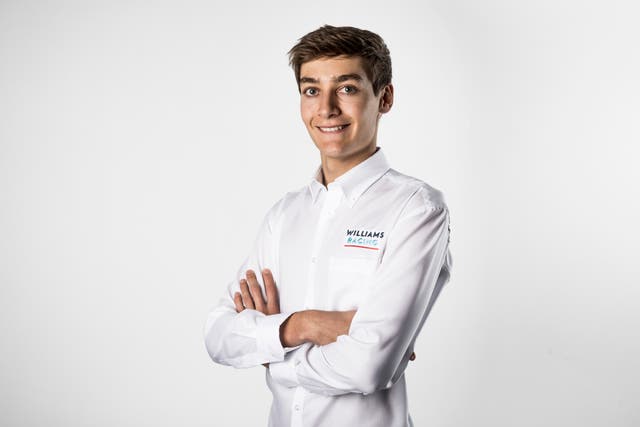 Wolff hails Schumacher Jnr after F3 triumph
Toto Wolff, the Mercedes team principal, has claimed that Mick Schumacher, the son of seven-time world champion Michael, has the skillset to become one of the sport's greats after he clinched the Formula Three title last weekend.
The 2019 F1 season is likely to come too soon for 19-year-old Mick, with a campaign in F2 his probable destination for next year. But his impressive performances in F3, wrapping up the title with a round to spare, stand him in good stead to complete a remarkable fairytale and follow in the footsteps of his father. Schumacher's condition is known only to his inner circle after he suffered terrible head injuries following a skiing accident almost five years ago.