Floyd Mayweather has told UFC's Khabib Nurmagomedov to "come to my world" in challenging the Russian to step into the boxing ring for a fight which the American estimates could earn him 200million US dollars (£152.6million).
Mayweather says his purse for the fight could be double what he earned from a similar showdown with Conor McGregor in 2017.
Nurmagomedov beat McGregor in mixed martial arts in Las Vegas last weekend before calling out Mayweather, who says the fight must take place in the Nevada city.
"Oh, we fighting. He called me out. So, he gotta come to my world," Mayweather, 41, told TMZ Sports.
"I'm my own boss. So, I can't say what's going on on Khabib's end. But, on my end, we can make it happen.
"When I face Khabib I'm getting a nine-figure payday. It's more than the McGregor fight. Probably 100m US dollars more, guaranteed.
"I'm going to say somewhere between 110m and 200m US dollars guaranteed."
Nurmagomedov extended his perfect professional mixed martial arts record to 27-0 and retained his UFC lightweight title with a stunning fourth-round submission victory over McGregor in a fight which ended in controversy and a mass brawl.
McGregor made a brief foray into boxing last year to take on Mayweather, who moved to 50-0 in the paid ranks by stopping the Irishman in the 10th round of their highly lucrative showdown.
Former multi-weight champion Mayweather was unable to knock McGregor down, which Nurmagomedov did over the course of the October 6 bout at the T-Mobile Arena before forcing his bitter rival to tap out.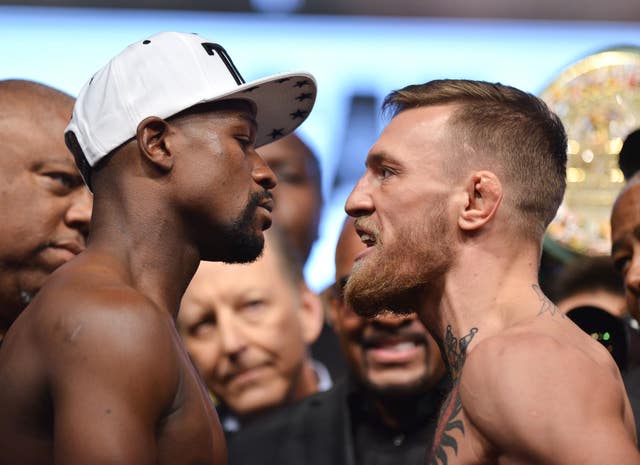 And Mayweather's response warned Nurmagomedov to behave on fight night, with the Russian's purse from the McGregor fight withheld by the Nevada State Athletic Commission after he leapt over the cage and attacked a member of McGregor's team.
Mayweather said: "Vegas is the fighting capital and after the fight you have to conduct yourself like a true professional, not just in the ring, but outside the ring also."