Manchester United manager Jose Mourinho has been given an extension until Wednesday to answer a Football Association charge of using abusive, insulting or improper language following the victory over Newcastle.
The United manager spoke into a camera in Portuguese after his side came from behind to triumph 3-2 at Old Trafford two weeks ago and had initially been given until Friday to respond.
Asked at a press conference on Friday whether the charge was another example of the 'manhunt' against him and his team he spoke about earlier this month, Mourinho said: "If I answer your question I have probably another process because I cannot imply bias. So my answer is no answer."
The match against Newcastle began with reports of Mourinho facing the sack only for United to turn a two-goal deficit into a 3-2 victory in a potentially season-turning moment.
The international break arguably came at the wrong time, and Mourinho
said: "I felt that after the match. Then it looks an eternity. Even today we
don't have every player back. It's a bit strange. But I think the feelings of
the last match remain. The players are happy and focused on the match."
Mourinho is looking for his first success at Stamford Bridge as United boss having lost on all three previous visits.
The first ended in a chastening 4-0 loss while the last two trips resulted in 1-0 victories for Chelsea, who have enjoyed a fine start to life under Maurizio Sarri and are unbeaten.
"It's a match I want to do well for my players, for my team, for my supporters. I'm 100 per cent Manchester United tomorrow. No space for anything more than respect."
Ander Herrera is set to return after missing the last three matches while Diogo Dalot, Marouane Fellaini, Nemanja Matic, Scott McTominay and Luke Shaw all picked up minor injuries on international duty.
Shaw will hope to be fit enough to continue his fine season, which saw him rewarded on Thursday with a new five-year deal.
Having been publicly critical of the left-back on numerous occasions since arriving at the club, Mourinho has praised Shaw this season, and he said: "Players are different and they react in different ways to the development process and Luke reacted in the best possible way.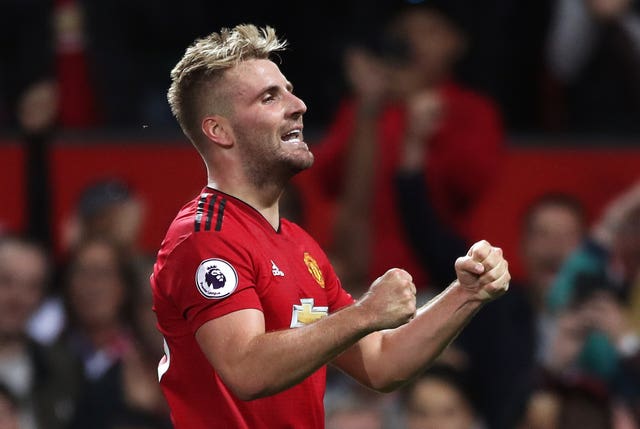 "He faced the process in a brave way. He went for holidays with a club fitness coach and he arrived on day one in much better condition than a player that has a holiday just for fun and rest. From a tactical point of view I think he absorbed all the information, all the work.
"Mentally he got stronger and of course the happiness of this season to play regularly and to feel the place was his place, I think also the national team, also helped. I think an important contract for the club to keep him and important for him because it's what he wants."