Jose Mourinho dismissed talk of a return to Real Madrid as the Manchester United manager spoke about staying at Old Trafford beyond his current deal.
Never far from scrutiny and speculation this season, talk that the 55-year-old could be pushed out by United has been followed by reports of a return to the Spanish capital.
There could soon be a vacancy at the Bernabeu after a poor start under new boss Julen Lopetegui, leading to talk that Mourinho could return to the club he managed between and 2010 and 2013.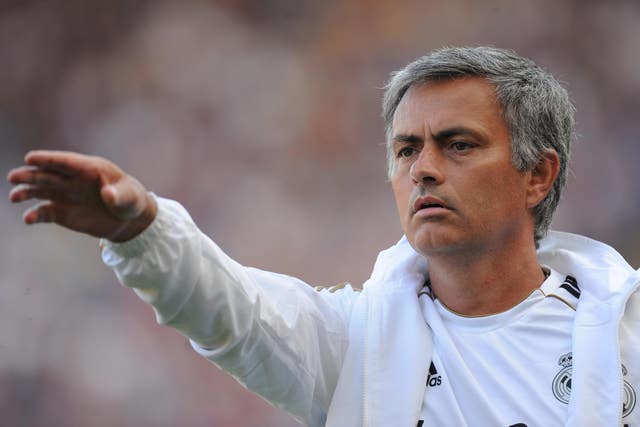 "No, I am happy here," he said. "I am happy here.
"I am happy to see out my contract to the very last day of that contract and I would like to stay after my contract runs out as well.
"All I am thinking about at the moment is Manchester United."
The topic arose in the press conference previewing Tuesday's mouth-watering Champions League encounter with Juventus, which brings around a reunion with Cristiano Ronaldo.
The 33-year-old remains an Old Trafford hero after his medal-laden spell at the club, while Mourinho knows his compatriot well from their time together in Madrid.
"I thought Cristiano is in a level where he doesn't need these questions and these answers," Mourinho said when asked how he rated Ronaldo compared to everyone he has worked with.
"He is one of the best players of all time and nobody can tell different than that. He's one of the best players of all time. It's as simple as that."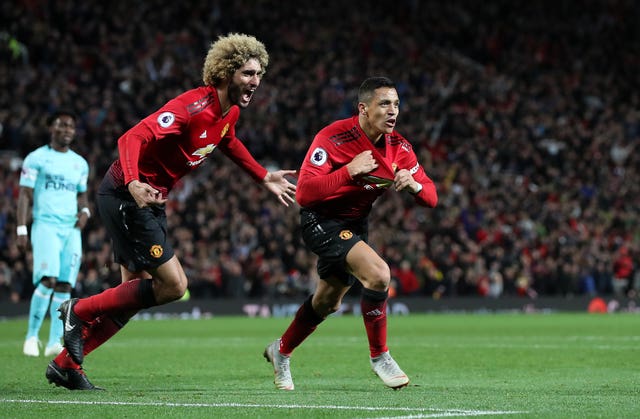 When asked a question in his mother tongue, he responded "the last time I spoke in Portuguese I was in trouble" in reference to the Football Association charge of using abusive, insulting or improper language following the victory over Newcastle.
Mourinho has to answer that charge by Wednesday – the day after facing Juventus without a string of first-team players.
Alexis Sanchez joins Marouane Fellaini, Jesse Lingard, Phil Jones, Diogo Dalot and Scott McTominay in missing out on a match that will see Paul Pogba come up against the club he left in a world-record fee in 2016.
"I don't like this press conference," Mourinho said when asked about the United midfielder. "I don't want to speak about Pogba, I don't want to speak about individuals.
"I don't want to speak to the Spanish journalists because they are only interested in Real Madrid and Ronaldo.
"You know, I'm going to play against one of the big clubs in the world, one of the biggest candidates of winning the competition. That's what motivates me, that's what brings me here.
"And I think the press conference is going in another direction, so if you go in another direction, I also want to go in another direction… no, I'm serious (I would walk out)."
Mourinho stayed and spoke about the weekend touchline scuffle at Chelsea, where Anthony Martial's brace put United on course for an important win.
Saturday's match eventually ended 2-2 but the performance of the Frenchman was promising given the talk about his future, happiness and development.
"That's individual but I think Martial is like the team – the team is playing fine, Martial is playing fine," Mourinho said. "It is easier for individuals to play when the team is playing well and vice-versa.
"Anthony was involved in two matches where the team scored five goals, where the team played really well and he played well too."