Lionel Messi's injury leaves Barcelona with a large hole in their forward line – although history suggests his absence may not be as much of a worry as first thought.
Messi fractured the radial bone in his right arm after falling awkwardly in the 4-2 victory against Sevilla on Saturday and he is set to be sidelined for around three weeks.
He is therefore set to miss a Clasico for the first time since 2007 this coming Sunday, as well as the Champions League double-header against Inter Milan.
The Argentinian has been such a phenomenon at the Nou Camp through the years, breaking an assortment of records, the worry is that sitting out a few crucial games could significantly impact Barca's progress this season.
But does the data suggest they should be concerned?
Win percentage higher without Messi
The Catalan giants, currently sitting at the top of LaLiga, have pointed out that previous instances of Messi being injured, suspended or rested have not led to a slump in team form.
Indeed, in the 61 games in all competitions Messi has missed since the 2010-11 season, Barcelona have won 49 times, with six draws and as many defeats.
Barcelona's total win percentage in the Champions League with Messi in their ranks stands at 60 per cent, with 78 victories in 131 matches, as well as 33 draws and 20 losses.
However, since Messi's debut in December 2004, on the rare European nights where he has not been included, that figure leaps up to 77 per cent with 17 wins in 22 games and only three defeats.
The disclaimer
It is worth taking into consideration that many of these instances came when Messi was rested against arguably lesser sides or before he became a first-team regular.
Three years ago, a knee injury precluded him from playing for nearly two months and, once more, Barcelona's fortunes did not dip as a result.
In the nine games he missed – five in LaLiga, three in the Champions League and one in the Copa del Rey – Barcelona's record was seven wins, one draw and one defeat.
A little help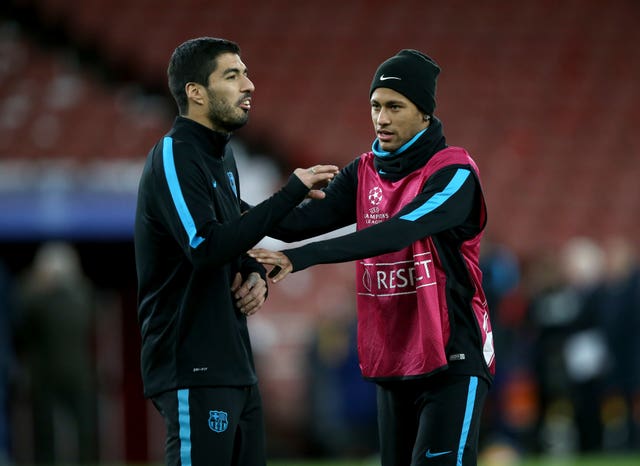 Luis Suarez, left, and Neymar thrived when Lionel Messi was out for nearly two months in 2015 (Adam Davy/PA)On that occasion, the other two star men from the famed MSN forward line picked up the slack, with Neymar and Luis Suarez scoring 18 of their 21 goals in that time.
Neymar has since moved on to Paris St Germain but Suarez is likely to be a pivotal figure over the next few weeks, while Ousmane Dembele, who replaced Messi at the weekend, has the opportunity to step out of the 31-year-old's shadow.
Real Madrid loom large as Barcelona's next LaLiga opponents but they have been misfiring without Cristiano Ronaldo to call upon following his move to Juventus over the summer.
A Clasico collector's item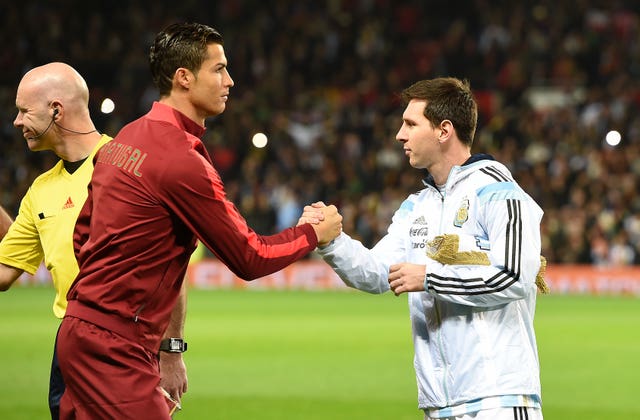 And on that occasion in December 2007, Real won 1-0 to stretch their unbeaten record against their rivals to four matches. Maybe there is a need to worry after all.