Cristiano Ronaldo is confident he will be cleared of an allegation of rape, with the Juventus forward declaring himself a "happy man" ahead of facing former club Manchester United in the Champions League.
The 33-year-old is being sued by a woman in the United States, who claims he raped her in the penthouse suite of a Las Vegas hotel in 2009.
Ronaldo firmly denied the allegation of rape in a Twitter post and did so again on the eve of Tuesday's eagerly-anticipated Group H clash against former club United in a surprising appearance at the pre-match press conference.
"I'm blessed that I play in a fantastic club, I have a fantastic family, I have four kids, I am healthy.
"I have everything, so the rest doesn't interfere…so I'm very, very glad."
When asked another question about the rape allegation, Ronaldo said: "You didn't listen to what I say. I am a happy man.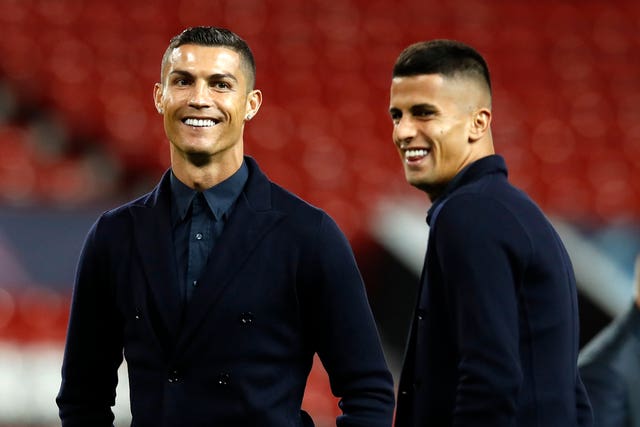 "So, I am glad… of course, I'm not going to lie on this situation. I'm very happy.
"My lawyers, they are confident, and, of course, I am, too.
"So, most important is I enjoy the football, I enjoy my life.
"The rest…I have people who take care of my life and, of course, the truth is always coming in the first position. So, I'm good."
Ronaldo was in jovial mood, flashing smiles throughout the press conference at the No.7 Lounge, where his face adorns the walls alongside George Best, David Beckham and Eric Cantona – fellow United greats who wore the shirt bearing that number.
The 33-year-old remains a fans' favourite at United after a medal-laden spell between 2003 and 2009, meaning he will not celebrate should he score in the Group H encounter.
"It is a huge, emotional thing for me to come back," Ronaldo said. "I mean, I can remember what it was like when I was here in Manchester and know all about the history."
"He is one of the best players of all time and nobody can tell different than that," the United boss said of his fellow Portuguese.
Mourinho is looking to build on Saturday's 2-2 draw at Chelsea, where he was involved in an unsavoury exchange with Marco Ianni after the Italian's over-exuberant celebration at the stoppage-time leveller.
The Football Association has charged Ianni with improper conduct and given the Chelsea coach until Thursday to respond. Mourinho was reminded of his responsibilities, as were both clubs, just hours after he launched an unexpected defence of Ianni, who England Women manager Phil Neville said should be sacked for his "absolutely disgraceful" behaviour.
"But I'm not happy that it's going too far with the young boy. I don't think he deserves more than what he got.
"He apologised to me, I accept his apologies. I think he deserves a second chance."