Plans to fund grassroots football through a gambling levy are "inappropriate", according to the association promoting responsible betting.
Football Association chief executive Martin Glenn has proposed a levy on gambling companies to secure grassroots funding in the wake of the Wembley sale collapse.
But bodies connected to the gambling industry have reacted with dismay at the plan, insisting bookmakers already plough vast sums of money into English football.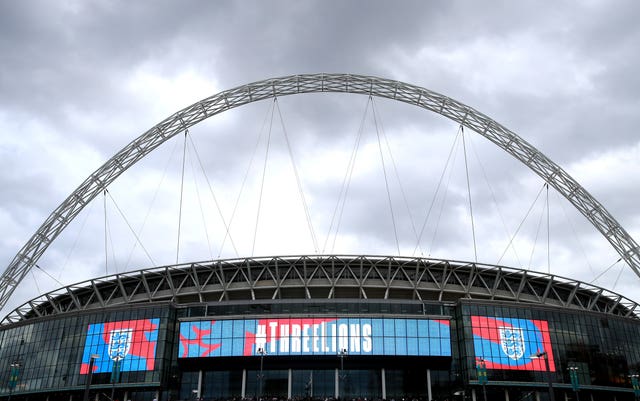 "What's surprising is that football already receives large volumes of revenue from the gambling industry; serious amounts of cash flow from the gambling industry to football," Wilmot told Press Association Sport.
"Therefore one would think they could use some of those revenues to fund the grassroots game. To call for another tax out of the blue is quite surprising.
"This is just inappropriate, as a link. It would be going in the opposite direction of travel to what most reasonable people think is sensible.
"We should be very concerned about protecting young people, particularly young men, and vulnerable people.
"We'd be very concerned about the whole direction of travel here.
"Young men are the group that we are all most concerned about, because they are the ones with the highest propensity to gamble and to develop some form of addiction.
"People in the industry and those connected to it want to make sure we don't make any situations worse and that we improve the care and prevent people developing problem gambling issues.
"What we don't want to do is risk linking even more inextricably football and gambling to a point where it is unhealthy.
"The FA receives significant amounts of money already from the industry."
The gambling industry has already admitted concerns with football betting advertising, with Kenny Alexander – chief executive of GVC Holdings that owns Ladbrokes and Coral – having called for a complete ban on betting adverts around live matches before the watershed.
Glenn failed to win the 127-member FA Council backing in order to sell national stadium Wembley, and the deal collapsed when Fulham owner Shahid Khan withdrew his £600million offer.
Now Glenn wants the FA to pursue a levy from bookmakers on football gambling, a move that would require government legislation.
Glenn told the Daily Telegraph: "France has effectively a tax on gambling. We would call it a fair return on football gambling."
Wilmot believes however that any levy on football gambling could threaten the current voluntary levy many betting companies raise to help prevent gambling addiction and support existing addicts.
"There is already a voluntary levy in the industry, that many companies would support becoming a statutory levy," said Wilmot.
"But that money needs to go to prevention of any gambling addiction and treatment of those who become addicted, it can't go anywhere else.
"That must go to preventing problem gambling and also treating those who become addicted, and that's only right.
"You have to ask why the FA is doing this. Surely it should be looking to its own revenue streams from the gambling industry.
"This is not a sport lacking money. The question is where that money is channelled."