England coach Wayne Bennett hailed a "pretty special" team after watching them twice come from behind to beat New Zealand 18-16 at Hull to go 1-0 up in the three-match series.
The Kiwis, fresh from a 26-24 win over world champions Australia, were leading 16-14 with 14 minutes to go at the KCOM Stadium but were sunk by a wonderful solo try from debutant centre Oliver Gildart.
Sam Tomkins and Jake Connor also scored tries for new-look England to get the post-World Cup era off to a winning start.
"I hope you all realise you've got a pretty special footy team," Bennett said. "The English should be really proud of them.
"They're a great group of guys, they work really hard. We couldn't have given any more, we didn't have a bad player.
"There are about 10 guys that played in the World Cup who are not here, so we're building some depth, which is important, and we're building a lot of young men with desire who really want to rattle the cages of Australia and New Zealand.
"It was a wonderful game and the boys have given everything they've got. It was important for both teams to play like we did today to show everybody that it's a full-on Test series.
"It's the best of three games and I've no doubt next week won't be any easier, it will be tougher because New Zealand will want to win."
Winger Tom Makinson was chosen by his team-mates as player of the match on his second Test appearance.
Bennett said: "He was outstanding, I just couldn't believe what he did. The more bodies they put in front of him, the harder he ran at them."
Of Gildart's match-winning try, Bennett said: "It was a great centre's try, we don't see enough of them.
"He did a great job, 50 metres, beat two or three players on the way, it was great to watch."
"Luke Thompson came on and did a great job for us," Bennett said.
"You miss your top players but when someone else comes out like he did and just carries on and was heavily involved in the game, it made Sean's loss much easier than it could have been.
"He he's a very fit guy and can play long minutes for us."
There was a touch of controversy with Connor awarded a penalty try after use of his feet by Kiwis captain Dallin Watene-Zelezniak.
Bennett said: "I know this much, you're not allowed to go in with your knees, that's the rule in Australia.
"The reason they brought that rule in was because it puts the player carrying the football in a dangerous position, that's the way I saw it."
New Zealand coach Michael Maguire refused to be drawn on the penalty try but insisted his team would be able to bounce back.
"I'll have to have another look before make a comment, but it's one of those moments you've got to be able to handle and get through," he said.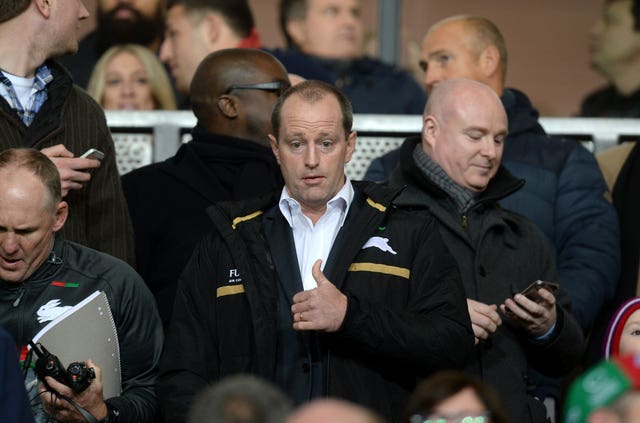 "We'll get a fair bit out of that one, obviously from what we did a couple of weeks ago to where we are today, shows the difference in Test match football is all about pressure.
"At the end of the day it's all part of game, it's about how we respond and I'm really looking forward to that."