James McArthur has retired from Scotland duty after deciding his body can no longer cope with the rigours of international football.
The 31-year-old won the last of his 32 Scotland caps in Slovenia 12 months ago in Gordon Strachan's final match in charge.
Scotland manager Alex McLeish revealed in August that the Crystal Palace midfielder had asked to be excused from duty because of a back problem.
And the former Hamilton and Wigan player has decided he needs to make that arrangement permanent.
McArthur, who has started all 10 of Palace's Premier League matches this season, said in a statement: "It is with much regret that I feel the time has arrived for me to retire from international football.
"I have been part of the Scotland set-up for the last 10 years and I am extremely proud to have been selected to represent my country on 32 occasions.
"I have found it increasingly difficult over the last year to manage a number of physical issues. I have debated long and hard about this decision and I feel the only way for me to be able to maintain my fitness in order to continue to play at the top level is to retire from international football."
McArthur, who hit four goals for his country, added: "I would like to thank all the coaches, staff and fellow players with whom I have shared my Scotland career. It has been an honour.
"I wish Alex McLeish and his team every success in the future."
The news comes on top of recent blows for McLeish, who could be without strikers Leigh Griffiths and Steven Naismith for the Nations League deciders against Albania and Israel next month.
Griffiths pulled out of the last squad to work on his fitness but has been missing for Celtic through illness ever since, while Hearts forward Naismith went off early in his side's Betfred Cup defeat by the holders on Sunday after experiencing problems with a knee.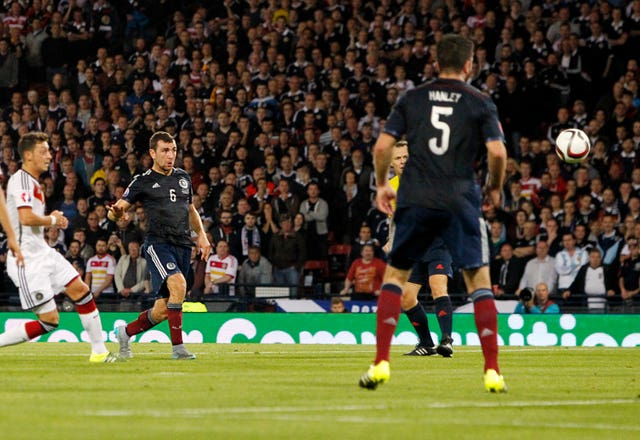 "We will miss James but we fully respect and understand his need to manage his body as he approaches the latter stages of his career.
"I know that James had his heart set on reaching the coveted 50-cap mark, so for him to retire from international football must have been an extremely difficult decision to make.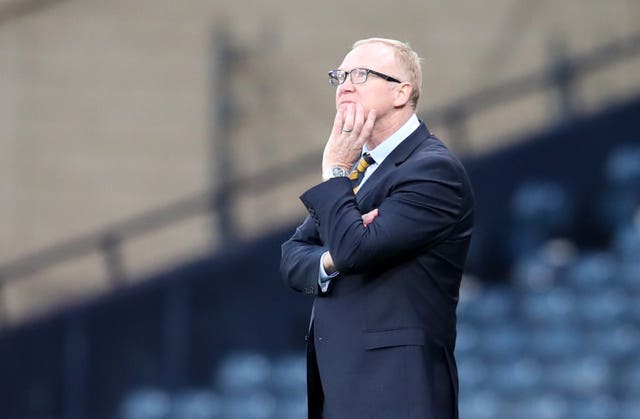 "We wish him all the best for the future – he has been not only a valued team-mate but a consummate professional throughout his Scotland career.
"The challenge now is for our other midfielders to step up into the breach and perform at the level at which James did for Scotland."