Maurizio Sarri has not asked Chelsea's board about a January transfer fund, instead preferring to focus on improving a squad he already considers "competitive".
Sarri believes Chelsea's route to future titles will be through cementing the Blues' defensive approach, but the former Napoli manager stressed that does not automatically mean a dip into the transfer market for January signings.
The taskmaster Blues manager admitted he thinks jumping into the transfer market can sometimes prove an unhelpful knee-jerk reaction.
"Maybe not for the top, but we have to try to arrive close to the top.
"I have to think only that I have to help these players to improve. It's too easy to go into the market for every problem.
"I think we need to improve, and we need to improve with these players – because they can improve. I think that I have to think to improve my players, it's my work I think.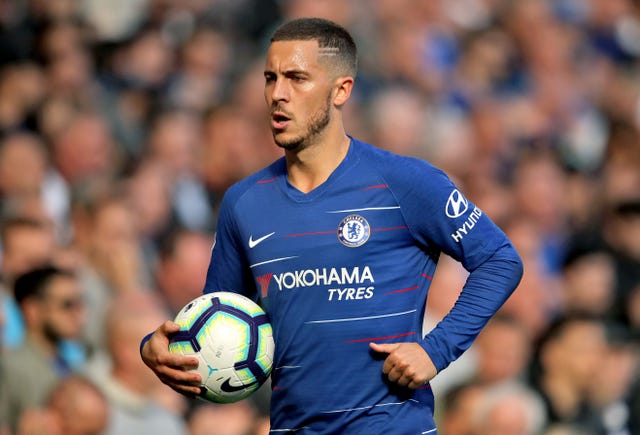 The Blues will host Crystal Palace at Stamford Bridge in Premier League action on Sunday, with Eden Hazard likely to play some part as he steps up his recovery from a back problem.
Sarri has challenged Chelsea to be more regimented off the ball, especially when hunting possession at the top end of the pitch.
"We need to improve I think in covering the ball in the other half," said Sarri. "We need to press in the opponent's half. We need to cover immediately the lost ball.
"And sometimes we are in wrong positions, so it's impossible to recover immediately the lost ball. And it's impossible not to give the opponents spaces for counter-attack.
"So we need to improve in the offensive positions if we want to be solid."
Sarri has named Gary Cahill his official Blues club captain, in a move that could stabilise the former England defender's Stamford Bridge future.
Cahill had previously admitted he may have to leave west London for regular first-team football, but Sarri's move could alter all that.
"The captain is Cahill, and if he's not on the pitch it's (Cesar) Azpilicueta," said Sarri.
"Our captain is Cahill. Because Cahill was the captain last season and I have spoken with his mates, and everybody told me that he was really a very good captain."
Asked whether appointing Cahill as skipper means he will definitely stay at Chelsea at least until the end of the season, Sarri said: "I don't know, it depends on him, I think. But for me Cahill is very important on the pitch but also off the pitch."
Sarri also ruled out the possibility of England midfielder Ruben Loftus-Cheek going out on loan in the January window.
Loftus-Cheek fired a fine hat-trick in the 3-1 Europa League win over BATE Borisov, but is yet to start a Premier League game under new boss Sarri.
The 22-year-old featured off the bench in the 4-0 league win at Burnley however, and now Sarri has shown further faith in him by insisting he wants to keep him on hand.
"Ruben in October played four matches out of five, so I think that at the moment the situation is not for loan, of course," said Sarri.
"Oh he has improved, but I think he still needs to improve more from a tactical point of view.
"If he wants to play like a midfielder he has to improve in the defensive phase at the moment. But his potential is great."