The mindset of supporters must change to help embrace additional security measures at stadiums, according to a leading industry expert.
Manchester United are conducting a review after it emerged a fan, who invaded the pitch during the Champions League game against Juventus, had brought two toy guns into Old Trafford in a backpack.
West Ham, meanwhile, have handed lifetime bans to two supporters who came onto the pitch – one wearing a Halloween mask – during the Carabao Cup defeat by Tottenham at London Stadium on Wednesday night. The supporters were also arrested and charged by police.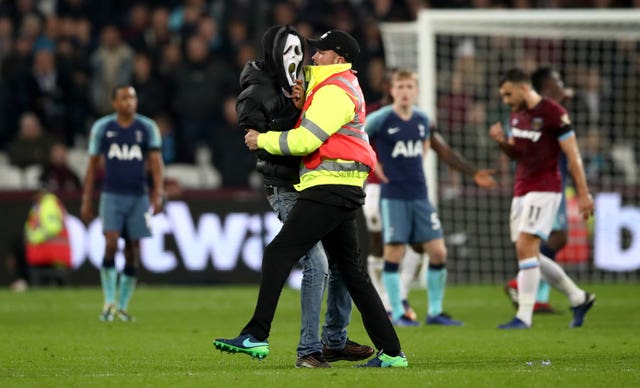 He believes the mentality of fans attending any major sports event need to do their part in the helping a vital process run smoothly.
Doddridge told Press Association Sport: "There is a lot of pressure to get the people in – and people tend to view additional security as an obstruction rather than how they would view something from a health and safety perspective.
"The public are becoming more acceptable. If you wanted to go to one of the major museums or art galleries in London, you know you are going to have a bag search, there may be restrictions on items going in, so people are getting more used to it.
"I don't think there is any complacency, certainly not from the security providers there, it is purely just the pressure on getting people into the event.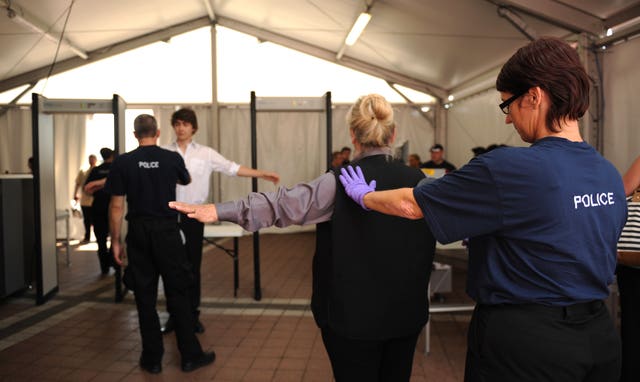 "The additional complication is if we have a tight regime and backlog of people queuing at a gate, they then become an additional security risk – we have seen recently where a vehicle could drive into a crowd of people in a bottle neck … so we have to balance that all out."
Doddridge, a former member of National Counter Terrorism Security Office and adviser to Gwent Police, is set to head out to Japan later this month to lead the British Embassy's section on a conference discussing security around the 2020 Tokyo Games.
He believes spectator education is key.
"Security within the stadiums has improved significantly over the years, but there sometimes is the mindset of 'well, let's get close to the stadium, go and have a beer, leave it for the last 10 or 15 minutes to get in and get to our seats,'" Doddridge said.
"Fans really need to allow for that extra time. Even if you said the bag searches or scanners would take 10 seconds per person, you start multiplying that by 50 or 60,000 and that starts to work out at a lot of time."
Head of Inspectorate at the Sports Grounds Safety Authority Ken Scott said in a statement to Press Association Sport: "The UK is rightly seen as a leader for safe and secure sports grounds, but we must never be complacent.
"Safety is our priority and clubs must take steps needed to put in place reasonable protection from a minority of spectators who engage in inappropriate behaviour that threatens the safety and enjoyment for all."