James Anderson could have put his feet up rather than take on a challenging tour of Sri Lanka – but England's record wicket-taker insists there is nowhere he would rather be than "dripping with sweat and covered in mud" with his team.
The most prolific seam bowler in Test history is now 36 and England are keen enough to keep him in peak condition for next year's Ashes to float the idea of an extended rest for the first part of the winter schedule.
It would have been understandable had Anderson jumped at the chance of skipping the spin-friendly pitches in Galle, Kandy and Colombo and sparing himself from the draining humidity the teams are set to encounter.
"There was a question asked if I was keen to go on tour in the winter and I said 'yes'. That was pretty much the end of it. It wasn't really discussed," he revealed ahead of Tuesday's series opener.
"It is a huge challenge for seam bowlers out here but when you have a good day here you get more satisfaction than bowling on a green seamer in England in April.
"When you're dripping with sweat and covered in mud, you know you've had a hard day, I think you get more out of that. You've put in the hard yards for the team."
There is a personal element to Anderson's hunger too, a desire to keep refining his skills and conquering difficult situations.
For the next few weeks that means finding a way to cause problems on unresponsive decks with a brand of ball less responsive to his skills than the trusty Dukes.
"Yeah, that would hoop round corners in these conditions," he said with a smile.
"It's all about the surfaces. It is a challenge and the different challenges the Kookaburra ball brings are something I feel I haven't quite cracked. That's something for me to keep trying to work on."
His brief stint as vice-captain to Joe Root may be at an end but with Alastair Cook retired he is the most experienced campaigner in the squad and one of only two, alongside long-time partner in crime Stuart Broad, to have played Test cricket in this part of the world.
Broad appears to be involved in a four-way battle for one seam bowling place and if he misses out Anderson's counsel could yet prove more priceless than usual when times get tough.
"There are only two of us who have toured Sri Lanka before in Test cricket so we have a job in trying to help guys prepare and understand what they are coming up against," he said.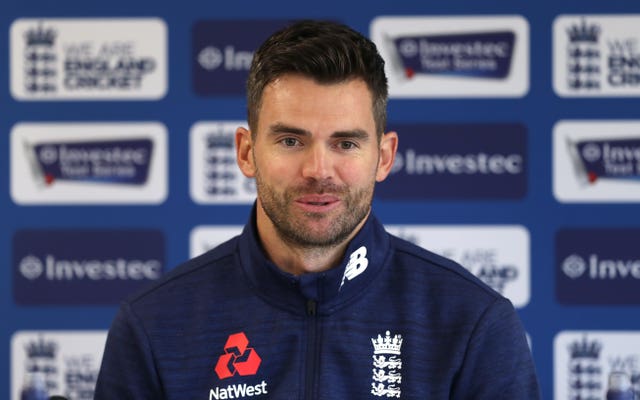 Anderson is sure to have a few ideas up his sleeve – he did, after all, take five wickets in a losing cause when England last visited Galle in 2012 – but the wider game plan remains a simple one.
"We've got to get runs, big scores and then 20 wickets. It's not rocket science," he said.