Wayne Rooney is set to come out of international retirement for England's friendly against the United States later this month to mark his contribution to the national team.
The Football Association announced Rooney – who is England and Manchester United's record goalscorer – would be part of Gareth Southgate's squad for the match on November 15.
The 33-year-old, now playing in Major League Soccer with DC United, has not played for England in almost two years, but the match at Wembley a week on Thursday is set to be his 120th and final senior appearance in an England shirt.
The match against the United States will officially be called the Wayne Rooney Foundation International, and will provide England supporters with the chance to give the country's all-time leading scorer a proper send-off.
Rooney said: "I am truly humbled and hugely excited to play for England at Wembley again. I would like to thank Gareth Southgate and The FA for inviting me back and helping to support my Foundation in the process."
Rooney, the former United and Everton forward, who scored 53 goals for the Three Lions, announced his retirement from international football in August 2017.
Rooney made his debut for England as a 17-year-old against Australia in 2003 before netting his first international goal against Macedonia in September of that year.
He then starred on England's run to the quarter-finals in Euro 2004 – one of six major international tournaments he would feature in – and captained the Three Lions on 22 occasions. But he scored only once in three World Cups.
Rooney is set to follow in the footsteps of Lukas Podolski whose international career was celebrated by Germany when he came out of retirement for one final game.
The former Arsenal and Bayern Munich striker scored and captained Germany in their 1-0 win against England in March, 2017.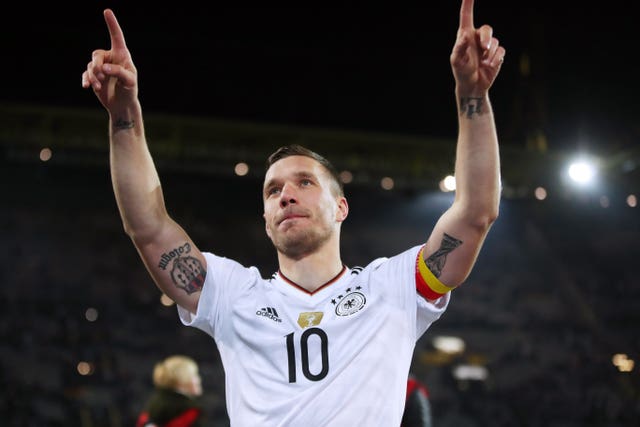 "One of my very few regrets is not to have been part of a successful England
tournament side.
"Hopefully the exciting players Gareth is bringing through can take that
ambition further and I hope everyone will get behind the team."
England reached the semi-finals of the World Cup in Russia last summer, equalling the previous best performance in a World Cup played on foreign soil.