Tottenham manager Mauricio Pochettino expects the condition of the Wembley pitch to have improved ahead of his side's Champions League game with PSV Eindhoven.
The playing surface at the national stadium was in shocking condition for last Monday's Premier League defeat to Manchester City, which was played 24 hours after an NFL game.
Large sections of the pitch were brown, the surface was uneven and the NFL logos and distance markings were still visible.
UEFA were due to inspect its condition ahead of PSV's scheduled training session on Monday night, with the chance it could be moved if officials feel the warm-up may worsen the surface for the match.
Pochettino has seen pictures of the pitch, though, and says it is on the mend.
"I think it'll improve a little bit – they're working so hard to improve it," he said.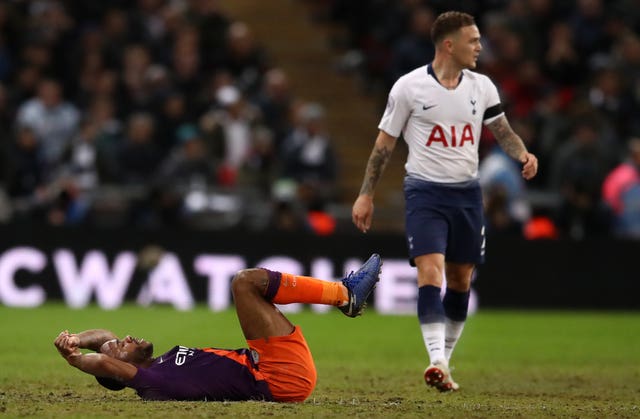 Spurs defender Ben Davies would not be drawn on whether his side would have the advantage of playing on such a poor surface.
"We've played on it before and we know what it's like but it's the same pitch for both sides," he said. "We've both got to play on it."