Liverpool manager Jurgen Klopp thinks his side need to rediscover their mojo after a third successive away Champions League defeat left their qualification hopes in the balance.
A win in Belgrade would have left the Reds, Group C leaders going into the game, needing to avoid defeat in their final two matches to qualify but they lost 2-0 against Red Star Belgrade to leave things wide open.
Two first half goals from a 300,000 euro (£260,000) signing Milan Pavkov, the 24-year-old scoring his first European goals in only his 11th appearance, were enough to beat the off-colour Reds.
Asked whether they now had an issue playing away he said: "In the game, not in general we lost it.
"I saw a few games like this already and it is really difficult to find your mojo back.
"You don't find solutions on the pitch, you solve problems. We made life a bit too easy tonight.
"I don't say it is already serious if you lose twice but we have to make sure it will not not happen again as the next game is an away game (against Paris St Germain) before a very difficult home game against Napoli.
"We have to make sure you cannot ask that question again. It is too early to say how it is. We had a lot of moments when we could get in control of the game and we didn't do it, we just made the wrong decision.
"We have to make sure in Paris that we do better. We will talk about that but tonight we can't change it."
The turning point came as early as the 17th minute when Daniel Sturridge, preferred up front to Roberto Firmino, blazed a chance he should have buried from close range.
Klopp was asked what went wrong.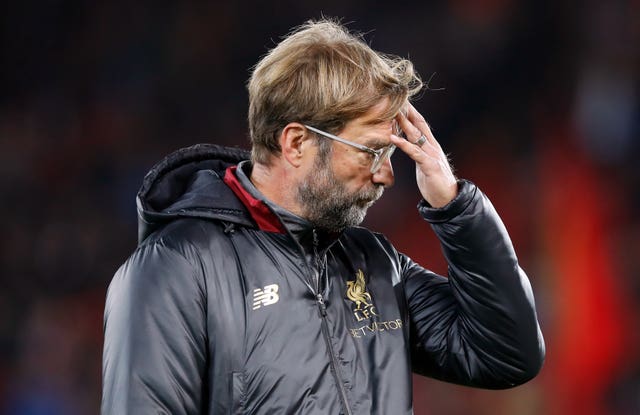 "The first big chance to Daniel was a very big one. We gave them too many set-pieces. They scored with a header after the corner and the second goal was out of the blue.
"We gave the ball away and that's not cool in a game like this, an atmosphere like this, a situation like this. You then have to play your best football in a negative mood. It was a blow.
"We tried to change in the second half, we had some situations. Very dominant, didn't give a lot of counter-attacks away but we had moments we had 'nearly' chances but the biggest chances were in the last two or three minutes.
"If – big if – we had scored early the game would have changed but we didn't."
Red Star coach Vladan Milojevic was delighted with the performance, the first Champions League group stage win for a Serbian side.
"It was a great match for us," he said.
"We are dedicating this game to our supporters because they were phenomenal. The whole country lived for this.
"We won against a big club and this is a first win in the Champions League for any club in this country and this is why this generation can become equal to earlier generations and enter history."