Tottenham midfielder Mousa Dembele will not play again in 2018 due to an ankle injury.
Dembele suffered the problem in Saturday's Premier League win at Wolves and missed the Champions League clash with PSV Eindhoven on Tuesday as a result.
Scans have revealed that the 31-year-old has suffered ligament damage to his right ankle and is unlikely to be fit until the new year.
Dembele is out of contract in the summer and has been linked with a move away in January, with the Belgium midfielder appearing to have no interest in signing a new deal.
Boss Mauricio Pochettino, whose side are in the midst of five games in 13 days, hopes he will get his man back in early January.
"We hope that from the beginning of January he will be ready," he said.
"After it's about the evolution, it's very dynamic the evolution and how he's going to recover.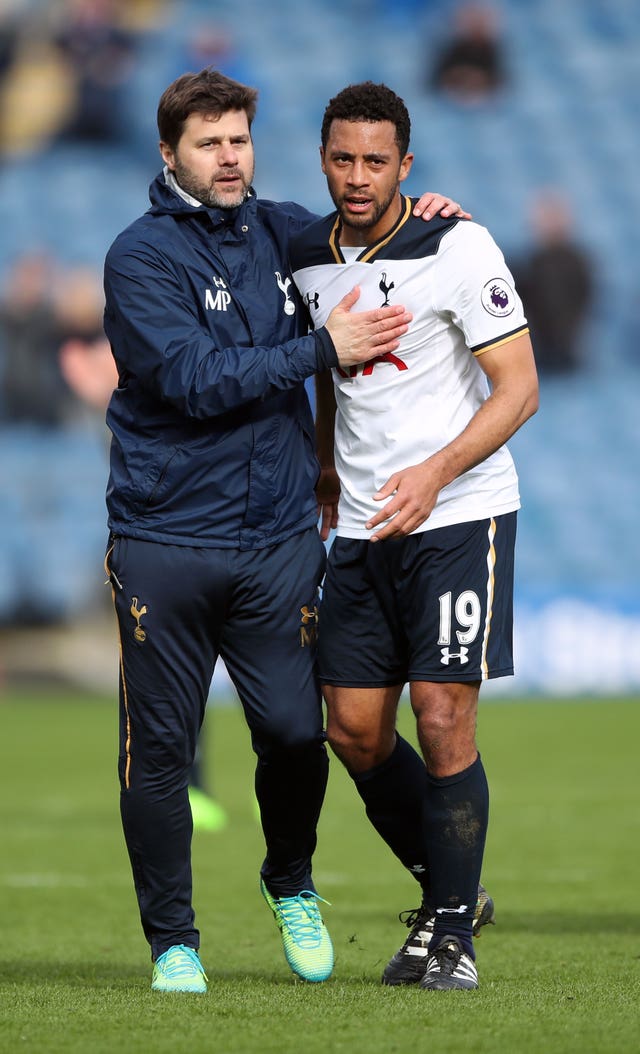 "We hope he'll be back as soon as possible and early in January to help the team to win games.
"Always you miss all the players when they are injured. We were talking before, in 13 days we play five games. It's less than three days, every two and a half days we're competing.
"It's a massive effort for the players."
Spurs have better news in the shape of Eric Dier's return to fitness, and having been called up to the England squad, the midfielder is likely to feature in Saturday's Premier League clash at Crystal Palace.
Danny Rose remains injured and Pochettino, who revealed the pair share an unlikely taste in aftershave, revealed his groin injury is taking longer than expected to heal.
Pochettino said: "I saw him this morning, I asked for his perfume because he has very good perfume. It is good. He has very good taste about picking different perfume. We share taste.
"(The injury) is a little bit longer than we expected, we will see if he will become available as soon as possible.
"We hope it will be after the international break, it might be difficult for the week after the international break but we will see.
"We will see what the evolution is, it may be a situation that can change quickly and be positive."
They played 90 minutes in midweek – and are both heading on international duty – so Pochettino must decide whether to risk them at Selhurst Park.
"We will see on Saturday, it was a tough game against PSV in the Champions League," he said.
"Then they are going to move to the national team I think. It will be tough to play two games.
"That is why we need to care and send them really fresh. That is why we are thinking if they are going to play or not against Palace."