Argentina boss Mario Ledesma was shocked to learn Ireland counterpart Joe Schmidt had developed a "ruthless" streak to his coaching.
Former Pumas hooker Ledesma will lead Argentina against Schmidt's Ireland in Dublin on Saturday, and has recalled working under the taskmaster Kiwi at Clermont Auvergne.
Ledesma insisted Schmidt never adopted the kind of demanding approach as attack coach at Clermont like he has underpinned his successful reign with Ireland.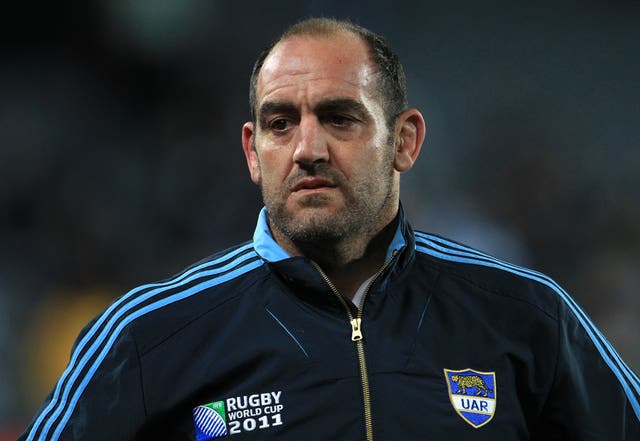 "When I heard he was really ruthless as a head coach I was surprised because he wasn't like that as an attack coach. But well, there you go.
"We had a beer yesterday, it was really good to see him. I haven't really had chance to see him since we were at Clermont.
"I've been all over the place in my coaching – and he's been winning, everywhere. He's the same and that's the good thing about him.
"He's done a great job. So it was really good to meet him and pick his brain a little bit. Obviously not about the way they play or prepare, but about the feedback and how he plans the week or the season.
"It's really interesting, as a young head coach you try to get whatever you can get from successful coaches like Joe."
Schmidt and Vern Cotter guided Ledesma and Clermont to the club's first-ever Top 14 league title in 2010.
Ledesma moved from his hugely-successful playing career to coaching stints with Stade Francais, Montpellier and the Waratahs, before stepping up to Test level with an assistant role with Australia.
The gritty former front-rower took full charge as head coach of the Pumas in August, with Schmidt admitting earlier this week he expects a "cunning plan" from Ledesma this weekend.
And when informed Schmidt expects him to have something up his sleeve, Ledesma jokingly replied: "There's going to be something in their food tonight!
Asked what he learned from Schmidt at Clermont, Ledesma continued: "I was a bit of a nuisance as a player; if I had many of me in my team I would be struggling!
"It was good to have Joe there (at Clermont). His job was attack coach, so it was a different role. I think that in front of the players you have to be tough as a head coach.
"Obviously when you're assistant, you're not the real boss, you're not a peer but you're closer to the players. So you cannot be as hard as a head coach will.
"The head coach is the boss, you can be there or not there because of him. So you can rely on that a little bit more.
"As an assistant, I had the experience of trying to be really tough as an assistant, and it wasn't very good.
"When you're the assistant you're only thinking about rugby. As a head coach you cover absolutely everything. So it's been pretty challenging."