Canberra-bound England international John Bateman says he would not hesitate to fly back home for a mid-season Test in 2019.
The 25-year-old back-row forward played his last match on English soil as a Wigan player in England's 34-0 defeat by New Zealand in the third Test at Elland Road on Sunday.
Bateman is joining compatriots Elliott Whitehead and Josh Hodgson at the Raiders in 2019 on a three-year contract but would jump at the chance to add to his 15 caps if England coach Wayne Bennett is granted his wish for a summer international.
"One hundred per cent," he said. "I can't see why people wouldn't want to play for their country.
"I know it's long travel but playing for your country is one of the proudest things you can do and I'd do it week in, week out if I could.
"It's a special occasion and you want to embrace it. It doesn't last forever.
"We'll see what's happening first but I can't wait to get back with this group of lads."
Although no provision has been made in the 2019 Super League fixture list for a mid-season international break, Bennett is still hoping the Rugby Football League will arrange a game, with France or Ireland potential opponents, to maintain the momentum built up over the last two years.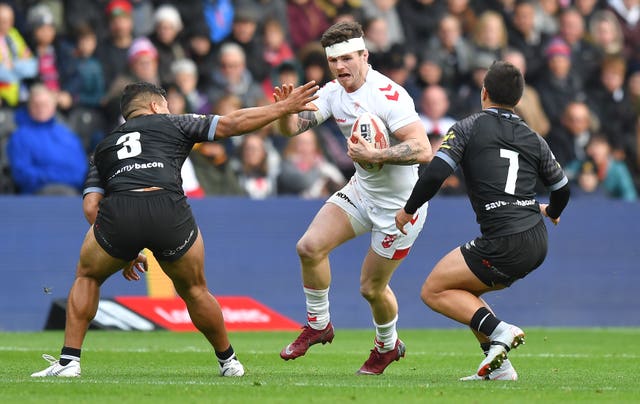 "I'd probably say New Zealand had their best game and we had our worst game," said the former Bradford player.
"Injuries do play a part in that. I think there are about 14 people we have out, it's a lot of injuries.
"People can say it's a setback and they probably won't talk about the first two games but Sunday was probably the only bad game we've had in a few years to be honest with you.
"Even the World Cup final last year was a close game, we're building something special."
Bateman will be in line to play for Great Britain when the Lions tour of the southern hemisphere is revived at the end of next season.
Fixtures are being finalised against New Zealand, Tonga, Samoa, Fiji and Papua New Guinea but not against Australia, who appear reluctant to become involved.
"I've watched the Great Britain tours as a kid and it is exciting times but I don't think it can get any more attractive because playing for your country it's something you want to do as a kid," Bateman added.
"I don't know what's gone on with Australia but, if they don't want to play us, it's up to them. At the end of the day, we'll play anyone."
Meanwhile, Bateman will spurn the chance to sample a full Australian summer by delaying his move to Canberra until January 4.
"I've spoken to (Canberra coach) Ricky Stuart and he says spend Christmas and New Year with your family," he said.
"I've got about eight weeks and I'm going to enjoy every minute but then it's a new challenge and I'm looking forward to it."