Martin O'Neill is to speak to winger James McClean amid fears that he could be targeted by Northern Ireland fans over his decision not to wear a Remembrance Day poppy.
The Stoke midfielder once again found himself in the firing line in the run-up to Armistice Day because of his long-held stance over the annual tribute to war veterans, and avoided sanction from the Football Association following his angry social media response.
Campaigners have since called on the football authorities to stamp out what they term anti-Irish racism in the game in the wake of incidents involving McClean and Hibernian boss Neil Lennon.
In the short term, the Derry-born Republic of Ireland international, whose objections relate to the Troubles in Northern Ireland, could have to walk a gauntlet once again at the Aviva Stadium during Thursday evening's friendly.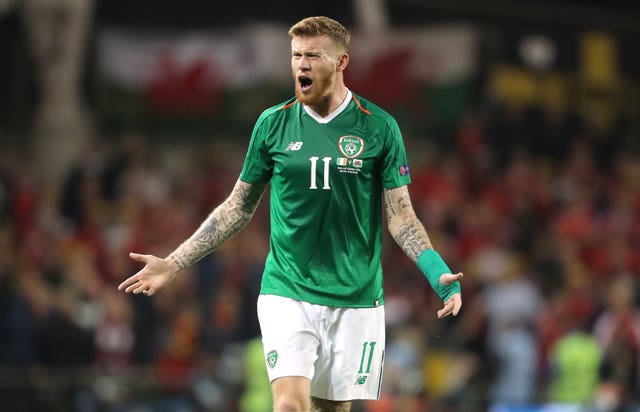 "Naturally, I'm hoping that it won't be an issue, but I don't know."
However, Republic captain Seamus Coleman called on supporters to respect McClean's decision, which he explained in an articulate statement during his time at Wigan and insisted he would happily wear a poppy if it commemorated only the dead of the two World Wars and not subsequent conflicts.
Coleman said: "Look, James is well fit to handle himself, as people know. James made his points clear on the poppy situation three or four years ago when he was at Wigan.
"He gave a statement and he tried to be as respectful as he could in that statement, and I think he needs to be respected for his decision.
"The part of Ireland he was brought up in, it's close to home for him and he has his opinions on it and we're in a world nowadays where people should respect people's opinions."
It will be a significant evening for fellow Derryman O'Neill, who won 64 caps for Northern Ireland and famously captained them as they reached the 1982 World Cup quarter-finals after beating hosts Spain.
Asked if he would be conflicted at any point, O'Neill said: "Having spent that time in the North, having been capped 64 times, I think there'll be the occasional pang, yes.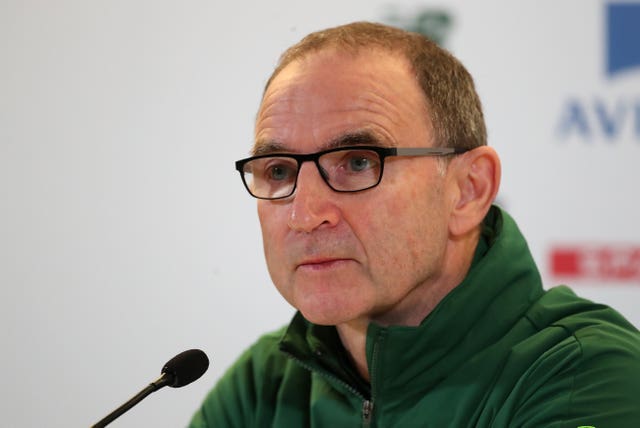 O'Neill has lost striker Shane Long to injury and has included 18-year-old Southampton team-mate Michael Obafemi, who also qualifies for England and Nigeria, in his final squad.
He also retains hope of persuading Declan Rice to opt for the Republic of Ireland after the teenager indicated in an interview that he is still to make his decision, with England also keen on securing his services.
O'Neill said: "I have always been hopeful, but I've never been anything more than that. But seemingly he's definitely conflicted."