Former England, West Ham and Chelsea midfielder Joe Cole has announced his retirement.
Cole, who turned 37 last week, made 716 professional appearances, scoring 104 goals for seven clubs, and completed his career with Tampa Bay Rowdies in the United Soccer League. He now wishes to pursue a career as a coach.
He made 56 England appearances and appeared in three World Cup tournaments after making his debut aged 19 following an impressive start to his career at West Ham.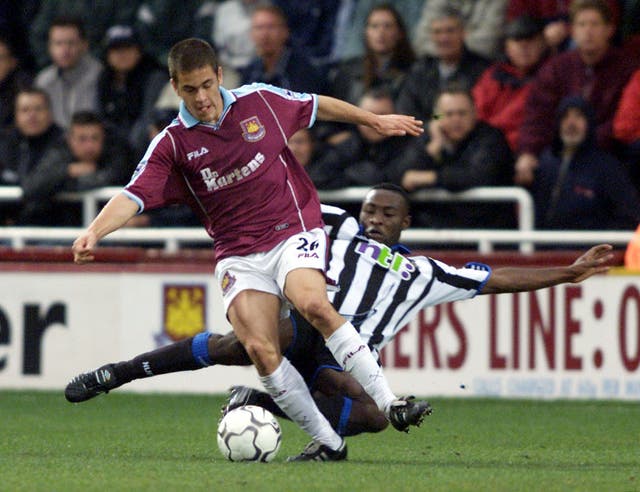 "Whatever is next, I hope the next two decades are as special as my last 20 years as a professional have been. A huge thanks to everyone who helped me along that path."
Cole joined West Ham at the age of eight and made 187 appearances, scoring 18 goals, in two spells, from 1998 to 2003 and 2013-14.
He made his debut as a 17-year-old in January 1999, graduating to become captain, leaving for Chelsea only after the Hammers' relegation from the Premier League.
Cole won every domestic honour during his time at Chelsea, contributing to the Blues' first championship in 50 years in 2004-05 under Jose Mourinho.
European success proved elusive as Cole was in the Chelsea side beaten by Manchester United on penalties in the 2008 Champions League final in Moscow.
A two-and-a-half-year spell at Liverpool saw Cole make just 42 appearances, scoring five goals, and included a 2011-12 loan spell in Ligue 1 at Lille, where he played alongside Eden Hazard.
A season-long return to West Ham was followed by spells at Aston Villa, Coventry and then the Rowdies.
Cole was part of England's so-called 'Golden Generation', playing alongside David Beckham, Wayne Rooney, Rio Ferdinand, Paul Scholes, Michael Owen and Steven Gerrard, plus John Terry and Frank Lampard, who were his team-mates at Chelsea.
He added: "I've been incredibly fortunate to have played with some of the very best players of my era and even more fortunate to call a lot of them friends.
"Looking to the future, I want to stay involved in the game. I feel I can offer a lot as a coach.
"To lend my experience to help other young footballers achieve their dreams, just like I did, is a big passion of mine."