Tana Umaga has hailed Bundee Aki for realising his Test rugby "dream" with Ireland.
Former All Blacks captain Umaga mentored Aki through his transition to senior club and provincial rugby in his native New Zealand.
Umaga convinced Aki to quit his day-job as an Auckland bank teller and return to rugby to play under him at Counties Manukau back in 2011.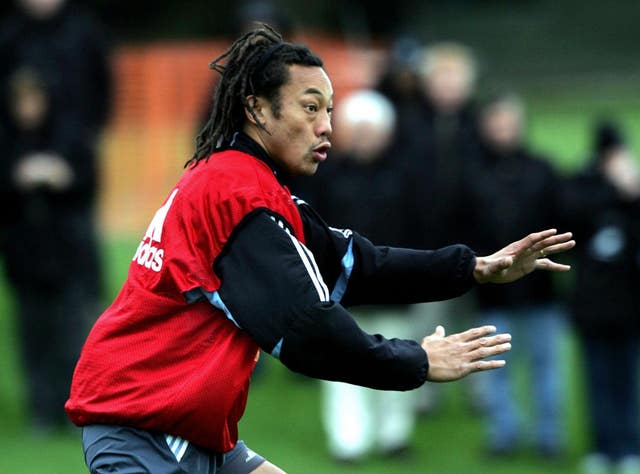 The 28-year-old should face his Kiwi compatriots when Ireland host New Zealand in Dublin on Saturday – and ex-All Black Umaga insists Aki should only receive praise for his successes.
"From a personal point of view, obviously being a New Zealander, you always want the best for the All Blacks," said Umaga.
"But as a coach who wants to see the best for their players, and my philosophy is about allowing people to live the dream, like I have and am still able to do today.
"I lived the dream out of rugby and still am. And seeing players who can provide and still live the dream, in this great game that we have, it makes me proud.
"Whether that is for Ireland or anything, I'm 100 per cent behind Bundee. I'm just so proud of him."
Aki called time on his rugby in his late teens in a bid to provide for his young family by working in an Auckland bank.
Umaga famously sought out Aki in that bank branch one day, to convince the hard-hitting centre to give the sport he loved another try.
Now he is in line for his 12th Ireland cap against the back-to-back world champions New Zealand, with Umaga among others to thank for kick-starting that career.
Umaga won 74 New Zealand caps between 1997 and 2005, and now coaches Auckland Blues in Super Rugby.
But he still looks on with genuine satisfaction to see Aki thriving in a sport to which he could so easily have been lost.
"It's been great from my perspective to watch Bundee develop as a player and take the opportunities that have been afforded him," said Umaga.
"As a young man when I first came across him, he was at a bit of a crossroads in terms of what he wanted to do with his life.
"And he got involved in rugby, we asked him to get back involved and he has really put in some great shifts into where he is now compared to where he was then.
"It's a great story. I'm really proud to see what he has achieved."