Claudio Ranieri is confident of securing Premier League survival with Fulham by turning his players into fighters – and rewarding them with burgers, not pizza.
The 67-year-old was on Wednesday appointed Fulham boss, as owner Shahid Khan sacked Slavisa Jokanovic with the Cottagers bottom of the Premier League and beaten in each of their last seven games in all competitions.
Ranieri offered his Leicester players the incentive of free pizza if they did not concede at the start of their memorable title-winning season in 2015-16.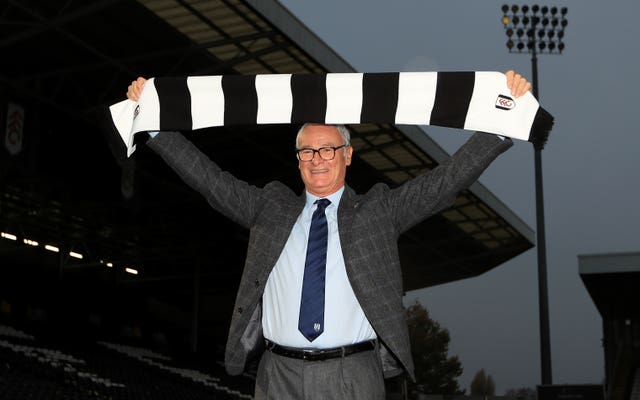 "I have to promise something more. It's better (to take) everybody to McDonald's. I hope to pay for a McDonald's Big Burger very soon."
The affable Italian insists the Cottagers, without a win in seven games in all competitions and bottom of the table after 12 league games, can survive – the one task he has been given by Khan.
He added: "I believe. I am mad, but not stupid. I believe.
"I look always forward. I'm an ambitious man. I believe I have good players.
"Now I have to choose players who show me fighting spirit. With quality, fighting spirit and unity, the players help each other.
"I try to improve the fighting spirit of all my players. They have to show me this: heart. Our family is on the pitch.
"They must think this. We have to save our family. Show me, how do you want to save your family? It's clear, very easy."
"That was a bonus. A fairytale I forget," said Ranieri, who vowed not to look into the past.
"Don't think about the miracle. This is a bad moment, because Fulham is at the bottom."
He was sacked by the Foxes in February 2017, nine months after the 5,000-1 title triumph.
Ranieri on Friday paused to reflect on last month's helicopter crash which saw Foxes owner Vichai Srivaddhanaprabha die along with four others, describing the accident as "unbelievable".
He is back in England after spending last season in Ligue 1 with Nantes and has identified the need to shore up a porous defence.
"Play football, play well, but when you lose the ball I want to see you with an anchor, like pirates," he added.
Ranieri has been given a "multi-year" contract. His first match in charge is the November 24 clash with Southampton, which comes after the international break, with fixtures against Chelsea on December 2 and Leicester on December 5 following.
"I think only of Southampton," he added. "I have just two days to prepare for the match."
Jokanovic secured promotion with Fulham playing attractive football.
And the Cottagers spent approximately £100million to bolster their squad in the summer with the likes of Jean Michael Seri – previously linked with Barcelona – Andre Schurrle, Aleksandar Mitrovic and Alfie Mawson.
Ranieri says results are now far more important than style.
He added: "I hope we can play well, but if I play well and lose the match it's a big problem.
"I hope to play badly and win the match. Now it's important to win the match."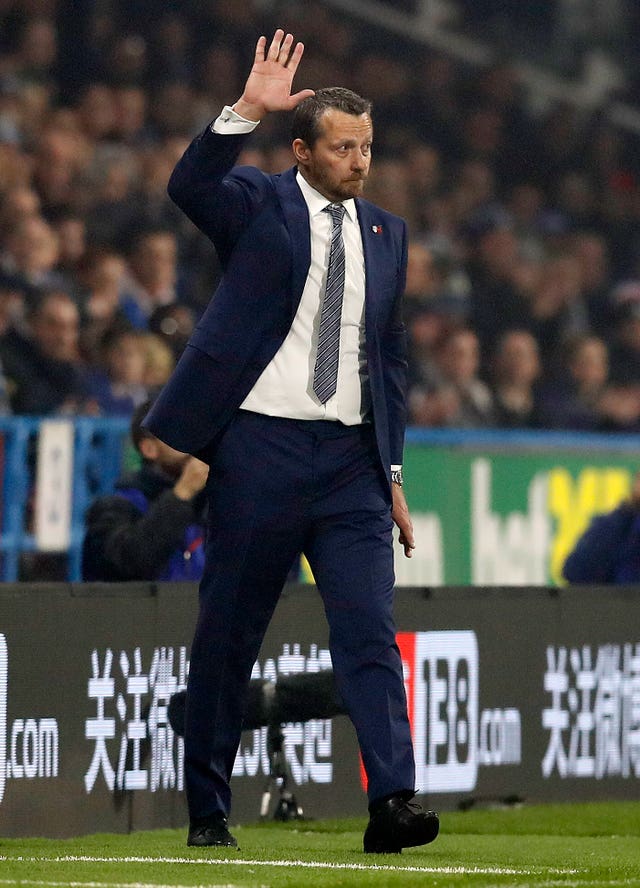 He added: "He made fantastic things here in Fulham, but that is our life, the life of the manager. It happened to me in Leicester, not only Leicester. It's normal."
Fulham is Ranieri's 18th managerial appointment.
He added: "Nobody gave me a gift. Everything I claim, year after year. I am a fighter. I want my players fighters. It's very simple."