British sprinter Nigel Levine has been suspended from all sport for four years after testing positive for banned asthma drug clenbuterol, UK Anti-Doping has announced.
The 29-year-old tested positive for the prohibited substance following an out-of-competition test on November 24 last year.
It emerged in February that he had been charged with committing an anti-doping violation and provisionally suspended.
In its announcement of the four-year ban on Tuesday, UKAD said Levine's suspension would be backdated to December 13 2017, the date of the provisional suspension, and run until December 12 2021.
Widely used to treat breathing problems, clenbuterol has also been abused by athletes and bodybuilders to burn fat and boost aerobic capacity, hence its place on the World Anti-Doping Agency's prohibited list.
UKAD said Levine had suggested clenbuterol was present in his urine sample "due to his use of supplements that must have been contaminated" with the substance.
It said Levine had referred to two supplements he claimed he was using at the time of testing and stated there were instances of other supplements made by the same manufacturer being contaminated with prohibited substances.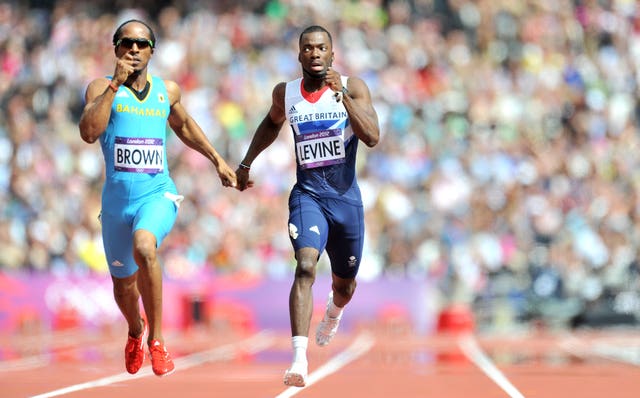 It added: "UKAD also notes that on his Doping Control Form, when asked to identify what supplements he had consumed in the seven days prior to sample collection, Mr Levine answered "None"."
UKAD also said Levine maintains his behaviour at the time of sample collection supports his claim he did not ingest clenbuterol intentionally, as he could have decided not to open the door to testers but chose to co-operate – something it said it saw as "not enough to demonstrate a lack of intention" on his part.
UKAD said the case was "too serious for a reduction to be applied", with it having "concluded that there are no specific or relevant circumstances that render Mr Levine's degree of fault as anything other than high."
He failed the test having only just returned to training after a serious motorbike accident with team-mate James Ellington in Tenerife in January 2017, in which he suffered a broken pelvis.
UKAD chief executive Nicole Sapstead said on Tuesday: "All athletes must adhere to the principle of strict liability, and are solely responsible for any substances found in their system.
"Mr Levine is an elite athlete, who has competed at the Olympic Games, European and World Championships, and has received significant anti-doping education throughout his career.
"It is up to role models such as Mr Levine to uphold the highest standards when it comes to anti-doping, ensuring they check all supplements thoroughly and are 100 per cent certain they know that what they are consuming is not prohibited."