Former Republic of Ireland international Keith Andrews believes Martin O'Neill's style of management has become outdated.
O'Neill, assistant Roy Keane and their staff parted company with the Football Association of Ireland on Wednesday after its chief executive John Delaney had held talks with O'Neill in London on Tuesday evening.
The split had looked increasingly inevitable after a poor Nations League campaign, which drew to a close with Monday night's 0-0 draw with Denmark in Aarhus, where Ireland failed to muster a single shot on target.
"The first three-quarters of this reign has to be seen as a successful period," Andrews said during The Debate on Sky Sports.
"The areas where it falls down… 10 years ago that type of management may well have worked and we have a lot of players that have retired in the last year to two that would have been used to that type of management. But players now need different requirements.
"So if Martin is that kind of man-management, quirky manager that we're used to seeing on TV and interviews, that's fine, but then your back-room staff have to complement that and if that's not the case, it's going to fall down, especially when players are getting the level of detail that they are getting now at club level. It doesn't happen with this Ireland team.
"Progressively it had got worse, going from game to game, system's not similar, players playing out of position; Cyrus Christie being a prime example playing central midfield the last few games, like a fish out of water. I've got sympathy for him but it simply hasn't worked and it's the right time to change."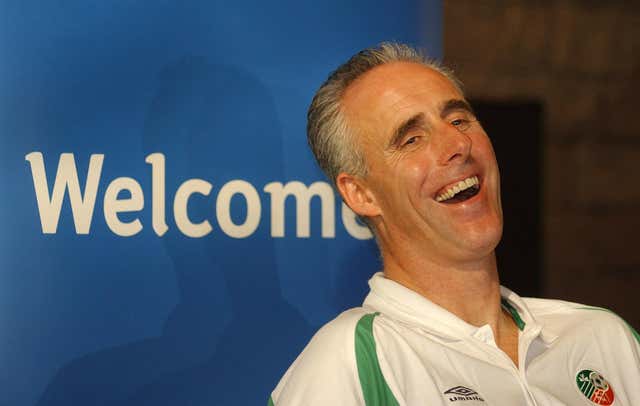 "From the FAI's point of view, the timing means that they have a bit of space to look at who is available and make a decision, given that we don't have a match until March," former Republic boss Brian Kerr . Given that they renewed Martin and Roy's contract only in January, it seems strange.
McCarthy, who has been out of work since leaving Ipswich in April, is believed to be keen on the role he relinquished after the 2002 World Cup and has the support of long-time Ireland left-back Ian Harte, who believes there is nobody better equipped for the job.
Harte tweeted: "Who is the best person to become manager of Ireland? If it was me I would have Mick McCarthy all day long!!!
"Mick is proven at International level. Plus what he achieved at @Official_ITFC was remarkable as on a shoestring budget! And for me he is brilliant at motivating players."
In a statement released on his behalf by the League Manager's Association, O'Neill said: "I have had the great honour of managing the Republic of Ireland national football team for the past five years and it is with a heavy heart that I leave this role.
"It was one of my lifetime ambitions to take charge of the Irish senior squad and I would like to thank the FAI board for giving me that opportunity.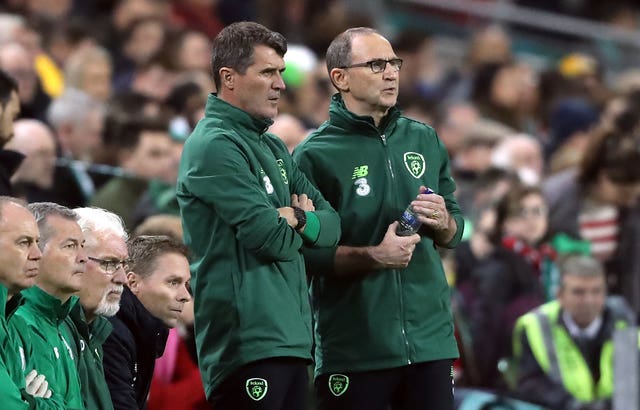 Other names in the frame to succeed O'Neill are Celtic manager Brendan Rodgers, Hibernian counterpart Neil Lennon, Brighton's Chris Hughton and Dundalk boss Stephen Kenny.