Benjamin Mendy could be out for up to three months with his latest knee injury, Manchester City manager Pep Guardiola has revealed.
The France left-back underwent surgery to repair a meniscus problem in his left knee last week.
It is a second major injury setback for the 24-year-old since he joined City in 2017 after missing the majority of last season with cruciate ligament damage in his right knee.
Asked if there was yet a timescale for Mendy's recovery, Guardiola said on Friday: "Ten to 12 weeks."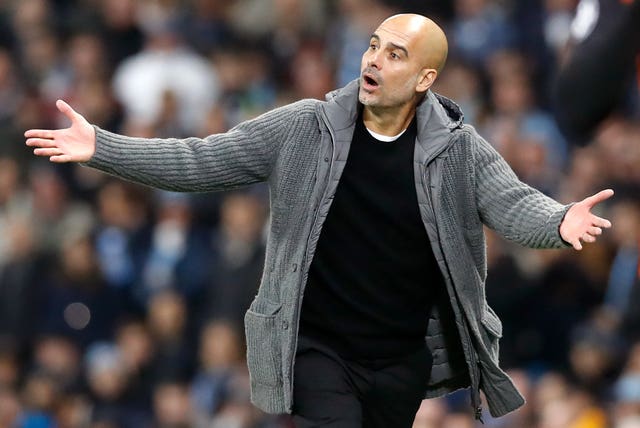 There is also doubt over whether the Portugal international will be available for Tuesday's Champions League clash at Lyon.
Speaking at his pre-match press conference, Guardiola said of Silva: "He cannot play this weekend. The injury is not too big but I don't know if next Tuesday he will be available."
Guardiola this week reiterated his desire to manage in international football one day while speaking at an academic conference in Liverpool.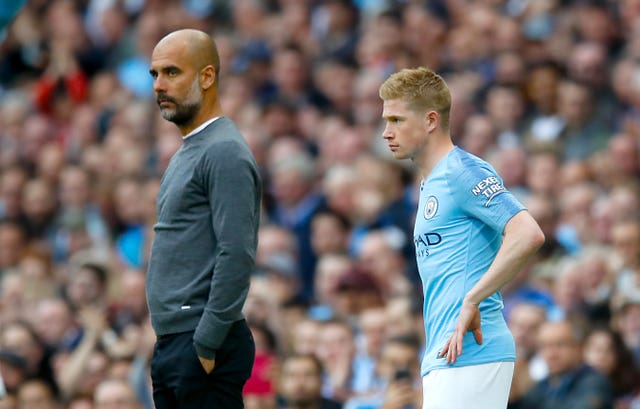 The former Barcelona and Bayern Munich boss said: "I said many times that I extend the contract and I don't deny too if it is going well to stay more years here.
"Everybody has dreams and when I was a little boy I had dreams. Sometimes they are accomplished and sometimes not. I said maybe in the future I would like (international management).
"Maybe I will change my mind later but I am fully convinced in my mind here."
Guardiola faces his predecessor as City manager at the London Stadium this weekend in Manuel Pellegrini.
The current West Ham boss won the title with City in 2014 before making way for Guardiola two years later.
Guardiola says he is an admirer of the veteran Chilean coach.
He said: "His career speaks for itself in terms of quality. When you see the teams of Manuel Pellegrini, even if you are a blind guy, you recognise his style.
"After that he went to (Real) Madrid and made a very good league (campaign) with 96 points, but at Barcelona we did 99.
"Here he won the league and helped this club be where we are right now. He did well at Malaga as well and he is going to do well at West Ham."