Rob Kearney believes Joe Schmidt will do everything in his power to set Ireland up for a sustained period of success after he leaves.
Head coach Schmidt has dragged Ireland from eighth to second in the world in five years at the helm, and the New Zealander will step down after next year's World Cup.
Former England assistant coach Andy Farrell will replace Schmidt as Ireland boss after the tournament, with the Irish Rugby Football Union (IRFU) quick to confirm its long-term plans on Monday.
Ireland have announced Schmidt will end his coaching career next year, before focusing on family commitments, but if the 53-year-old ever sought it out he would be welcomed with open arms into a future All Blacks role.
Kearney hailed the determination of his former Leinster and current international boss to leave a lasting legacy when he does eventually relinquish his role.
"We've got some superb coaches in Ireland, genuinely really good coaches, and I think one of the great things about Joe is that he will want to leave this Irish team in a better place than he found it," Ireland full-back Kearney told Press Association Sport.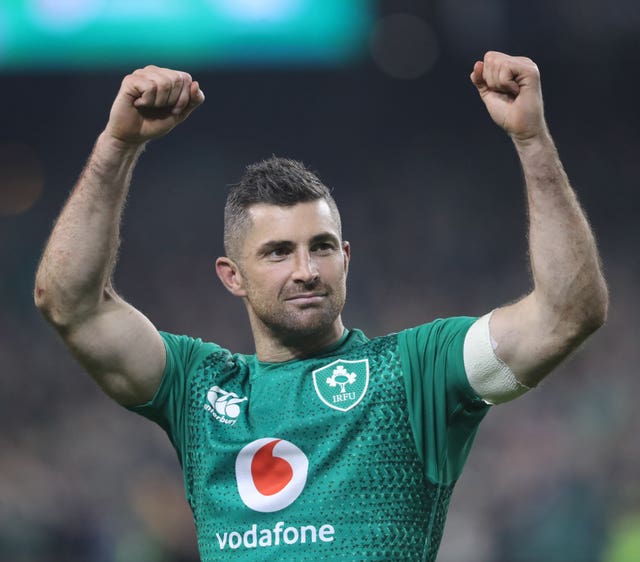 "The IRFU have great contingency plans in place, and Joe will have helped a great deal with that.
"What Joe has done for Irish rugby has been incredible. One Grand Slam, two more Six Nations championships, he's brought Ireland to the highest-ever world ranking, beaten New Zealand twice – the stats really do speak for themselves."
Schmidt was named coach of the year at World Rugby's awards ceremony in Monaco on Sunday night, with fly-half Johnny Sexton claiming the prestigious world player of the year gong and Ireland named team of the year.
Kearney insisted Schmidt's finest achievement so far is to guide Ireland beyond simply believing in themselves into the bracket of proving they can beat the very best.
"In sport you hear a lot about belief, but I think deep down in the back of your mind there's always this little voice that's chatting away to you if you haven't achieved something," said Kearney.
"We'd been saying for the best part of 10 years that as an Ireland team we could beat the All Blacks, but until you actually achieve it, you never 100 per cent believe it.
"But the margins between number one and number seven in the world is so fine.
"South Africa are going well but Wales beat them, Fiji went and beat France and England were very unlucky not to beat New Zealand."