Unai Emery says Arsenal will respect UEFA's decision to move their Europa League tie against Vorskla Poltava to Kiev – with Henrikh Mkhitaryan claiming it is more inconvenient for the Ukrainians.
The venue for the Group E clash was switched to Kiev's Olympic Stadium from the Stadion Vorskla in Poltava – around 185 miles east of the Ukrainian capital – after martial law was declared in some regions of the country.
In a statement released on Wednesday UEFA apologised to both sets of supporters for the inconvenience of the switch – which was announced on Tuesday – and says it will send senior security experts to assess the situation in Ukraine.
Around 500 Arsenal supporters were due in Ukraine and some had already travelled to Poltava ahead of the match – meaning they were left with a long journey across Ukraine if they wished to take in the fixture.
Press Association Sport understands some of a small group of Arsenal support staff were also already in Poltava before UEFA's decision, while the Gunners' plane carrying them to Kiev had technical difficulties which meant their pre-match press conference was delayed by 90 minutes.
Once Emery took his seat to address the media in the bowels of the stadium as it was being hastily prepared to host the game, the Spaniard said that, once on the pitch, his side will be largely unaffected.
"First, we need to respect UEFA's decision because I think it's not easy for Vorskla," he said.
"For us yesterday we were preparing the first trip to Poltava and waiting in the evening for the last decision.
"It's not changing a lot to play here. In 90 minutes it is not a very big change. It is clear they are playing in Ukraine, not in their town, but here in Kiev they can also move their supporters.
"In 90 minutes we want to do our work here.
"The decision is not easy but with big responsibility. UEFA yesterday found the best decision to play and also with protecting everybody, us and them.
"We were waiting for this decision but with respect. The travel changed but Kiev also has lot of possibility for us and most important for supporters – we just want to play and win and show every supporter from London to do well."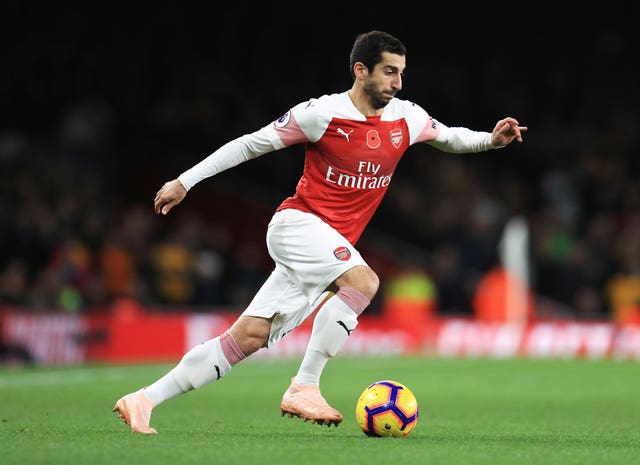 "We were ready to play in Poltava, we are ready to play in Kiev," he said.
"It was a long trip but it does not matter where we play. Of course for Poltava it's a big disadvantage because they wanted to play at home."