Manchester United's head of academy Nicky Butt has hailed the continued rise of "shining example" graduates Marcus Rashford, Jesse Lingard and Paul Pogba and emphasised the club's determination to try to produce more players like them in the future.
Rashford and Lingard have netted three and two goals respectively for England this season, having been part of the Three Lions' run to the semi-finals of the summer's World Cup – a tournament Pogba won with France, scoring in the final.
That was after a 2017-18 season in which the trio helped United finish second in the Premier League.
A Press Association Sport study found the amount of Premier League playing time United gave to products of their own academy last term saw them rank second in the division on that front for a second successive year. Both Rashford and Lingard's individual minutes tallies were higher than in 2016-17.
Butt told Press Association Sport with regard to Rashford, Lingard and Pogba: "They are the shining examples of our academy.
"They are young boys who came through the ranks here. Marcus and Jesse are local boys who know the area, are Man United fans and I'm sure their families are as well.
"We're really proud and privileged to have them playing for us, and playing for their country and doing so well.
"But we've also got to look for the next ones. We can't just stand still and say 'we have done well, they are going to be in the team for the next five, six, seven years', because it's never a given.
"We have to keep striving to get the next one – where's the next Jesse, the next Marcus, the next Pogba when you can bring them in from abroad? That is our challenge as a club, that's our challenge as a scouting department."
In an overall playing time of 6,858 top-flight minutes United gave to their own academy products last season there were 1,948 for Rashford and 1,928 for Lingard, increases of 88 and 481 respectively on the previous year's tallies.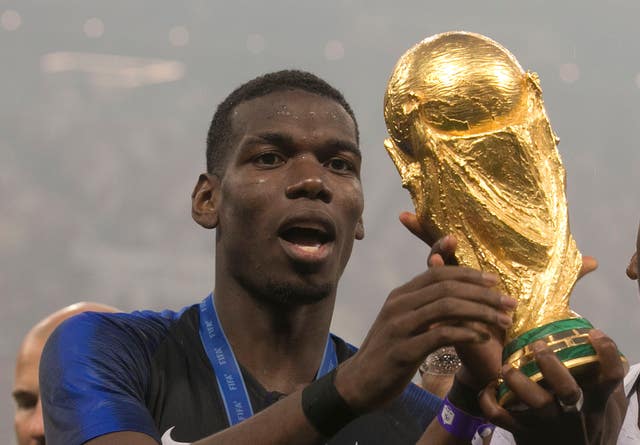 Also, the study found United's academy, as in 2016-17, accounted for more minutes and players across the whole of the Premier League than that of any other club, even though there had been a decrease in the figures in both cases.
Butt feels the past year and a half has been a great advert for the academy.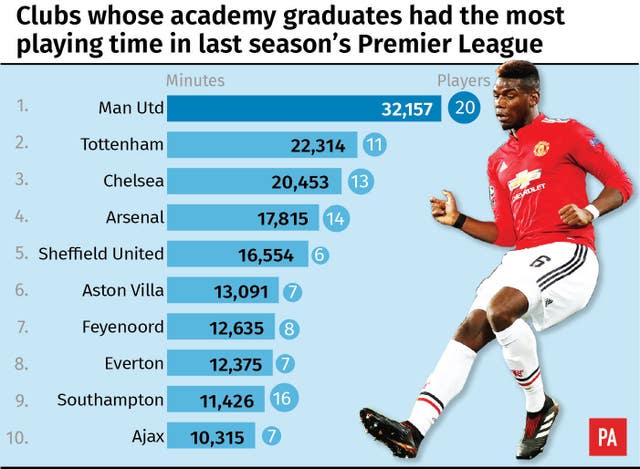 "We do it our way, and our way has been acknowledged and recognised as the best.
"At Manchester United we have a real philosophy that we have to try to get some of our young boys in our first team for the manager to play week in, week out and become superstars of the club. That is our ultimate goal.
"We're also very aware that is very difficult in modern-day football, so we're really proud of the fact we have a really good record of getting a lot of our players playing Premier League football.
Butt says he is "very confident" player development is an area in which United will always remain strong, adding: "We know we have the right mechanisms in place and the the right experience at the club."
The former midfielder is one of the famed 'Class of 92′ group of United academy graduates whose great success with the club included winning the treble in 1999.
Asked what he thought the chances were of something like the Class of 92 happening at United again, Butt said: "I think ability-wise, it could happen tomorrow, it could happen in a year's time, in two years' time.
"I don't think the players are any less talented than we were. It's just (about) the opportunities."